Renault Sporting director Cyril Abiteboul ruled out a return to Formula E. In a chat with Autocar he revealed that it is not worth going back to the series where Renault drove as a factory team unless they could compete at a high level. Abiteboul indicates that Renault intends to focus only on one series of racing. Which in this case will be Formula 1 as the team has a spot on the grid. The Frenchman is backing his side to improve on their showing from last year. 
Finishing in P4 would be an achievement for Renault
The Renault F1 Managing Director says that his team got a lot of criticism due to being unable to fight for fourth place. The French constructor was handsomely beaten by McLaren to 4th spot in last season's F1 Constructors standings. Renault finished 54 points behind McLaren's haul of 145. Their driver duo of Daniel Ricciardo and Nico Hulkenberg's cumulative haul of 91 points in the entire campaign where neither achieved a single podium finish. However, their efforts over 21 races were just enough to pip Toro Rosso by 6 points.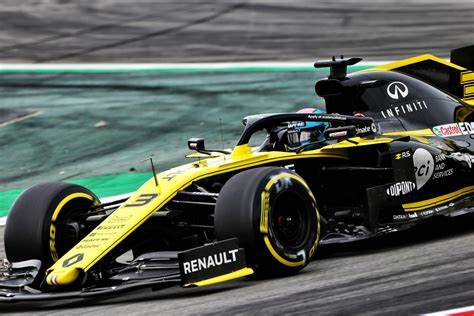 If Renault is to make this goal a reality. They would have to be at their absolute best right from the first race of the season. In a bid to change their fortunes the French side recruited youngster Esteban Ocon to partner the Australian Ricciardo for the upcoming season. Ricciardo who left Red Bull for Renault at the end of the 2018 season would not want his move to go down as one of the worst in history and will be hoping to compete further up the grid sooner rather than later. 
The duo will have to be at their absolute best to achieve this goal and hit back at the criticism they received last season. The team will look to have many more races like last season's Italian Grand Prix at the very least. Renault finished in 4th and 5th in that race securing a total of 22 points. 
Formula 1 is scheduled to return with the Canadian Grand Prix in June. However, the uncertainty around the Coronavirus has led to the season being disrupted. Teams are uncertain about the future of the season. A longer season would certainly have provided Reanult with sufficient time to understand their car and improve on last season's 5th place.