"Dad is Always Going to Keep Paying": Former F1 Driver Explains Reason Behind Nikita Mazepin's Bad Behaviour
Published 05/16/2021, 11:11 AM EDT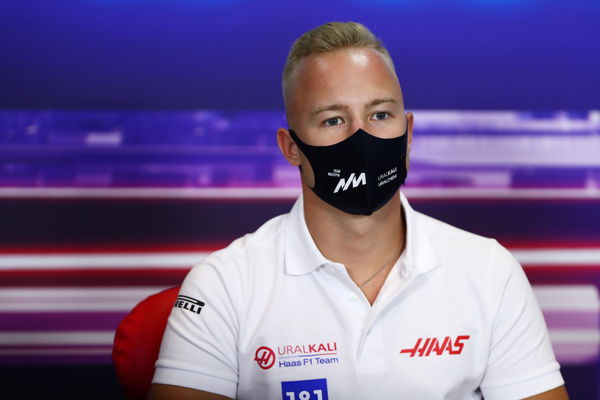 ---
---
Haas rookie, Nikita Mazepin has earned a bit of a bad reputation in the paddock and F1 fandom. Controversies surrounded him even before he made his debut, and his poor performances, combined with un-sportsmanlike behavior haven't been helping his case either. In fact, former F1 driver Nicolas Kiesa thinks that the Russian's antics will continue as long as he gets backing from his father.
ADVERTISEMENT
Article continues below this ad
Nikita has already gotten into the wrong books of Sergio Perez, Charles Leclerc, Lando Norris, and Antonio Giovinazzi. However, it doesn't seem to bother him, according to Kiesa.
Kiesa believes that Nikita Mazepin won't change as long as his dad funds him
ADVERTISEMENT
Article continues below this ad
The Russian is, what some would call, a pay driver in F1. His father, Dmitry Mazepin, brought in his company Uralkali to be the title sponsor of the Haas F1 team. So, many allege that he has technically bought Nikita's seat.
Sponsorships are hugely important in F1, just like other sports. And so, people believe, as long as the money keeps flowing, pay drivers will retain their seats.
Speaking to Daish newspaper BT, as quoted by PlanetF1, he said, "Mazepin disrespects the agreements made between drivers, especially in qualifying.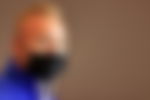 "When it comes to your behaviour and conduct on the track, it makes a difference to know that whatever you do, dad is always going to keep paying."
Related Link: WATCH: Charles Leclerc Fumes at Nikita Mazepin During Spanish GP Practice
Mazepin defends himself by stating "tried not breaking the Gentlemen's code"
A major reason why people are upset and angry at Nikita is because he has broken the Gentlemen's code over and over again; instead of making way for drivers preparing for their flying laps during quali, he disrupts their run.
While he initially said he didn't know about the code and would follow it henceforth, he later said he didn't agree with the code at all.
As quoted by RaceFans, Mazepin said, "If I'm not mistaken somebody asked about the drivers' gentlemen agreement into the last corner in Bahrain, I think [this] was a very prime example of that not working in Formula 1.
"I was really trying to obey it as I was ever since I took note of it. It's very difficult when two cars overtake you going into a last corner which is very slow and tight, where a length of a car, which is [five]-and-a-half meters."
He added, "You just cannot put a third car there and especially if the fourth car is arriving at full speed. So I didn't feel that boxing up behind was an option because that would have left my rear end on the racing line." 
ADVERTISEMENT
Article continues below this ad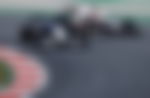 "The only option was to go, which I did. Unfortunately, it's just all these things coming together. I'm not upset about it because there's really not much I could have done apart from disappear which unfortunately I'm not able to do," Mazepin concluded.
With the Monaco Grand Prix coming up next, it remains to be seen how Mazepin runs his own race and what he effect he has on other drivers' runs.
ADVERTISEMENT
Article continues below this ad