Damon Hill Divides F1 Community Over Controversial Refueling Debate
Published 09/28/2021, 9:33 AM EDT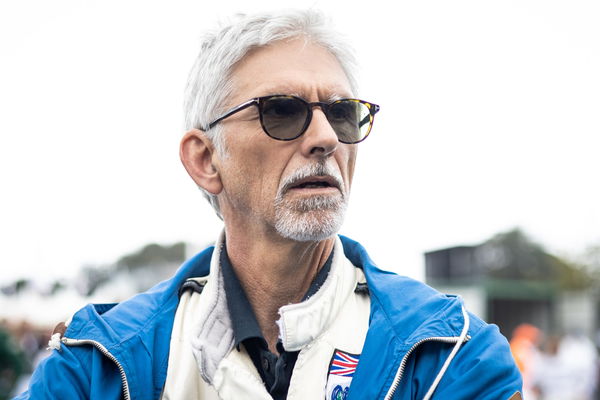 ---
---
Refueling used to be a crucial part of Formula One, but it also increased the danger for drivers and crew members in the pits. Former world champion, Damon Hill, thought that bring refueling back in F1 would be great, but knowing the current fuel shortage in the UK made him take back his decision.
ADVERTISEMENT
Article continues below this ad
However, it did create a storm on Twitter; many argued that refueling shouldn't be reintroduced to the sport. Though there were some who feel it would make for some exciting racing.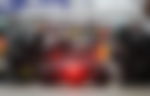 Damon Hill creates a debate on Twitter regarding refueling in F1
ADVERTISEMENT
Article continues below this ad
Many would say that banning refueling from Formula One was a great idea. However, there are some, such as Damon, who think it should be brought back. This created a divide within the F1 community, creating a storm of tweets on social media.
Hill wrote, "Was just thinking about bringing back re-fueling into F1. Maybe not."
I realise this is a joke but refuelling was utterly awful. Just moved the vast majority of overtakes to the pits

— Steve Jarvis (@stevejarvis) September 28, 2021
Make the drivers queue in the pit lane for fuel. That will really spice the races up!

— Andrew Elliott (@andrewje_home) September 28, 2021
I've been rewatching the 2007 season, and it's amazing how quickly we forget about the reality of these lost features. The 'undercut' was basically non-existent, as staying out longer with less fuel was preferable, and tyre changes look agonisingly slow/lazy in comparison to now.

— Jay (@UncleJaysus) September 28, 2021
Why!?

With these tyres and crap engine regulations the drivers will never push their cars to the limit like used to happen in late 90s/early 2000s

— Polka King (@IamPolkaKing) September 28, 2021
Nah. Formula E covers that. Combustion engines will always have a place. There are clean fuels available, efficiency is always improving too.

— Stephen Dodsworth (@hellopizzaman19) September 28, 2021
Watch Story: From Shocking Lewis Hamilton Crash to Ferrari Pit Stop Blunder: Most Sensational Moments in Bahrain GP History
What made Formula One ban refueling?
There are few reasons that F1 has banned the aspect of refueling during a Grand Prix since 2010. One of them being that it was a safety hazard for drivers and crew members in the pit lane. And the other being to bring down the cost.
However, there are some such former Haas driver and head of GDPA, Romain Grosjean, who thinks refueling will help; not to create a more interesting race, but to help with car weight.
ADVERTISEMENT
Article continues below this ad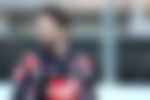 He said, as quoted by ESPN, "Yes, we want it. Not because we think it's great for racing but because we need to bring the weight of the car down to help Pirelli. It's a temporary fix for the car to be 70 kg lighter or 60 kg lighter. It's one of the reasons we are overheating the car like crazy."
He also thought it will help the racing, as the extra weight from the fuel with help the tires. Grosjean said, "Yes. It will help the tyres which is the big weakness."
ADVERTISEMENT
Article continues below this ad
Do you think refueling should be brought back into F1? Let us know in the comments below.