Damon Hill Slams Media for Creating Unnecessary Tension With Michael Schumacher in 1994 F1 Battle
Published 07/13/2021, 6:22 AM EDT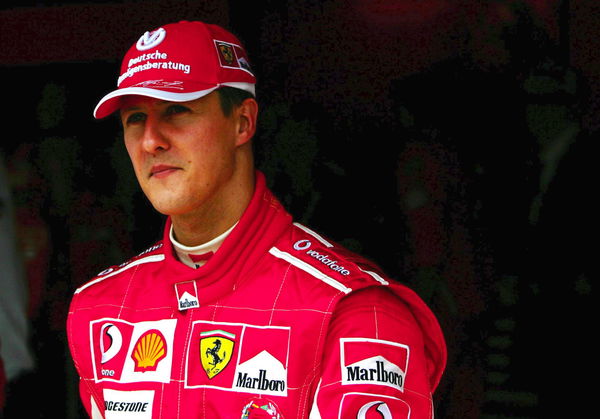 ---
---
This weekend, the Formula One community visits the Silverstone Circuit for the British Grand Prix. Looking back on the long history of the British GP, there are several memorable races. One that sticks out vividly is the 1994 British Grand Prix, which Michael Schumacher won in a controversial fashion.
ADVERTISEMENT
Article continues below this ad
In a recent podcast, 1996 F1 champion Damon Hill talked about the race. He said, "It was quite a controversial race because it was won by Michael Schumacher. He overtook me and got black-flagged and didn't come in. There was all this kind of tension around the event, being '94 just after Imola it was extra tense. I did feel the pressure that race, so I can relate to being in the hot seat."
WATCH STORY: Insane Michael Schumacher Records That Lewis Hamilton Hasn't Broken Yet
ADVERTISEMENT
Article continues below this ad
It was also the first time Hill was in a championship battle. He acknowledged that there is often a lot of pressure on a driver, especially at their home race. He confessed that the media was notorious for making up questions and stories out of simple quotes.
What else did Damon Hill say about Michael Schumacher?
He noted that he spoke a little bit about Schumacher. Needless to say, the media latched onto that and blew it up. Of course, Hill did not help his own case when he was snapped gesticulating furiously at Michael Schumacher. Even when some actions are perceived as banter, outside forces could see a completely different story.
ADVERTISEMENT
Article continues below this ad
He continued, "It was all a bit of a shock to me. I said one or two things about Michael, and before you know it, there is all this stuff on the back pages of the newspapers. Trying to whip up all of the tension before the race."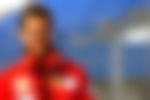 Needless to say, drivers have to learn that sometimes the things they say could be used against them. Now, things may have changed over the years or maybe not. However, that race went down as one of the most controversial. At that time, Hill should have won, but Michael Schumacher stole it from under his nose. Obviously, the FIA was not impressed with the stunt and disqualified the German.
ADVERTISEMENT
Article continues below this ad