Damon Hill Wishes He Had Ruthless Stewards During His Time Against Michael Schumacher in F1
Published 07/05/2021, 8:46 AM EDT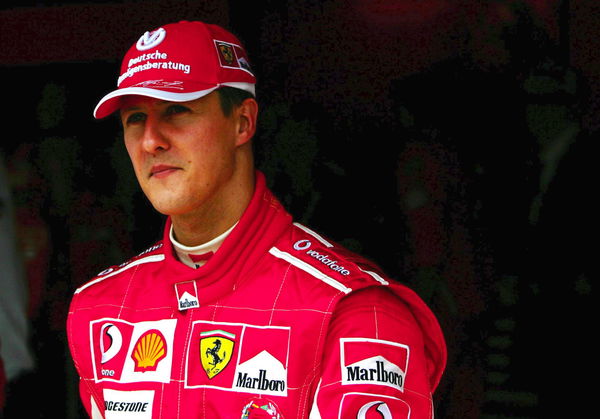 ---
---
The Austrian Grand Prix was full of drama as many drivers were awarded time penalties for the action on the track. Former F1 driver, Damon Hill, took this opportunity to have some fun, as he wished he had such strict stewards when he was racing Michael Schumacher.
ADVERTISEMENT
Article continues below this ad
He brought this up since Lando Norris seemed to have pushed Red Bull's Sergio Perez off into the gravel area heading into turn 4. The FIA didn't see it as fair driving, which resulted in the Brit getting a 5-second time penalty.
Damon Hill remembers his duels with Michael Schumacher
ADVERTISEMENT
Article continues below this ad
The '96 world champion Hill had some amazing battles with Germany's Schumacher during his racing career. Often, the two would collide and didn't have to face any consequences for their actions around the circuit.
Hence, when Hill saw the stewards giving out penalties even for the smallest of mistakes, he took this chance to remember his battles with the seven-time world champion, which caused him to lose out on the 94′ championships by a single point.
He wrote on Twitter, "Oh No!! Lando Norris +5s penalty. Wish I'd had these Stewards when I racing a certain German."
Watch Story: From Shocking Lewis Hamilton Crash to Ferrari Pit Stop Blunder: Most Sensational Moments in Bahrain GP History
The race between Hill and Schumacher that changed history
The 1994 title race was between Williams' Hill and Benetton's Schumacher, and both were separated by just one point to claim the world title. It went down to the wire at the Australian Grand Prix in Adelaide.
The then Benetton driver had gone onto the grass, leaving Hill to gain a position. However, Schumacher got the car back in control, but not for long as both collided, sending the German into the tirewall and Hill back to the garage as he suffered severe damage to his car. Hill's car couldn't be repaired, and hence the 94′ drivers' title went to the German, and it was his first of many to come.
So in reference to the countless incidents he had with the German, Hill took this chance to wish he had such harsh stewards to help get an edge over his fiercest rival in Formula One.
ADVERTISEMENT
Article continues below this ad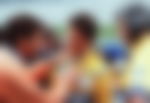 ADVERTISEMENT
Article continues below this ad