Daniel Ricciardo Apologizes for the Awful Mistake That Cost Him F1 Podium at Sochi
Published 09/28/2021, 4:49 PM EDT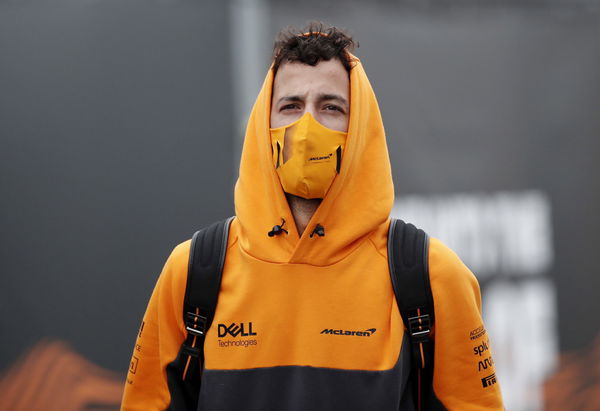 ---
---
The 2021 Russian Grand Prix saw another messed up pit stop, keeping up with what seems to be a trend these days at the F1 garages. Ever since the pit stop regulations changed at the Belgian Grand Prix, many of the teams are facing trouble adjusting. The Russian GP was no different with a lot of slow pit stops up and down the pit lane. The one which supposedly had the biggest effect on the race (at least up until the rain randomized everything) was the slow pit stop of Daniel Ricciardo.
ADVERTISEMENT
Article continues below this ad
Looking back at it, Daniel has said that he will take some of the blame for that blunder at Sochi.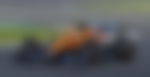 ADVERTISEMENT
Article continues below this ad
The set up to a frantic pit stop gone wrong for Daniel Ricciardo
After the frantic first few laps, Ricciardo was running in third place after Russell and Stroll made an early switch to the hard tires. Hamilton's Mercedes was right behind Daniel and was putting pressure on the Australian. In lap 23, the Mercedes crew emerged in the pit lane as if to stop Hamilton. McLaren fell for the dummy and pitted Ricciardo to cover off against the undercut.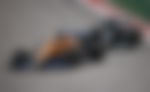 However, it did not materialize as intended. A lengthy pit stop cost Ricciardo a lot of time and he fell behind Lewis. Daniel revealed that some of it were his own mistake.
Slow Pit-Stop Ricciardo's own fault?
When asked if he thinks the slow pit-stop cost him a potential podium at Sochi, Ricciardo said, "I don't know
ADVERTISEMENT
Article continues below this ad
"It is something we will look at. I took some of the blame because I stopped a bit too long. I could see that the mechanics had to readjust, so for sure I cost a bit of time there.", he explained.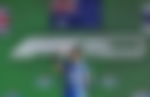 He also said, "It looked like they were slow on the front, but maybe if I had stopped properly, then we wouldn't have had that problem. On the hards, the pace was good, and I got past Russell pretty quickly. Once I got close to Carlos, we started to kill the tires. In the end, it is okay and will take the points."
ADVERTISEMENT
Article continues below this ad
WATCH STORY: From Will Smith to Nicole Kidman: When F1 & Hollywood collide
Ricciardo had a shaky start with McLaren, with a few less than impressive performances at the beginning of the season. But now that he's settled into the team and adapted to the car, Daniel Ricciardo's true pace is finally on display. The win at Monza speaks for this fact.