Daniel Ricciardo Buries the Past To Hang Out With Inadvertent F1 Nemesis
Published 01/15/2023, 8:15 AM EST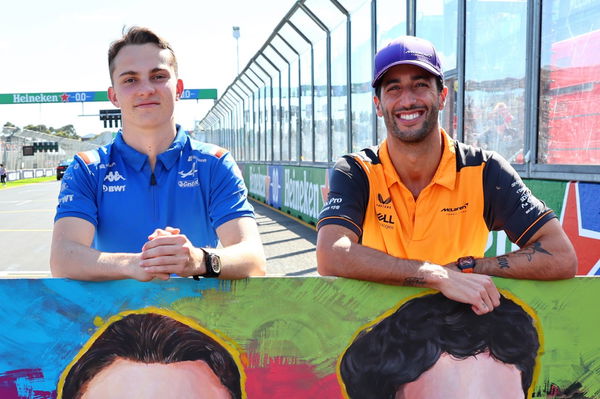 If McLaren's Daniel Ricciardo stint was uncomfortable, then the way he was ousted from the team was nothing short of a disaster. The Honey Badger was shown the door one year too early from what his contract would suggest. And if that isn't enough, he was replaced by a fellow Australian, 12 years his junior. Whatever may have gone down behind the scenes at Woking, you'd be well within your rights to assume that there isn't really any love lost between Ricciardo and Oscar Piastri.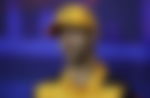 But the Honey Badger is, as the Honey Badger does. A recent snap of Piastri has quickly become viral on the social media platform, Twitter. The young Australian can be seen cruising along the streets of Melbourne in his McLaren sports car. Pretty mundane, right? Well, it wasn't just that.
ADVERTISEMENT
Article continues below this ad
Fans react to Daniel Ricciardo's cameo with Oscar Piastri in Melbourne
Keen-eyed F1 fans quickly turned their attention to the co-passenger. And from the first glance at the image on Twitter, it would appear to be none other than Daniel Ricciardo! This revelation has stunned F1 fans around the world. Let's take a look at just a few of the fan reactions from this supposed Oscar Piastri – Daniel Ricciardo day out.
Fans were left in disbelief. The way the whole Ricciardo-Piastri-McLaren saga panned out, many thought there must've been some bad blood. However, according to some fans, it would appear that Ricciardo may have pulled off a 2000 IQ move! One fan even tweeted, "Keep your friends close and your enemies closer."
Giving Oscar Intel how to annoy Lando

— Franzi – AnthonyKateBridgerton (@anthonykatebrid) January 10, 2023
I like how everyone is sure it's him because that nose silhouette was a dead giveaway

— PTK (@ptrsk90) January 10, 2023
Telling Oscar the 1st hand problems with the car in advance 🤣

— Abhishek Verma (@AbhishekCFCRB04) January 10, 2023
Oh, and F1 fans in general. Much more drama between the fans than the drivers…

— 22TTZ32 (@BarryECohen) January 11, 2023
Well, to be fair, Ricciardo has cleared the air about Piastri in the past. And as it turns out, Daniel Ricciardo is still welcome to race at McLaren!
McLaren CEO Zak Brown leaves the door open for a Daniel Ricciardo comeback
ADVERTISEMENT
Article continues below this ad
The way that McLaren and Daniel Ricciardo parted ways was harsh, to say the least. However, in the aftermath of his exit, and the unidentified quantity that Oscar Piastri is, McLaren's boss Zak Brown has once again opened his doors for the departed Ricciardo.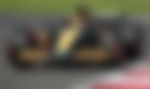 In a YouTube interview for the team, Brown said, "He's got the talent. He's showed us that in Monza and he's won eight Grands Prix. It's frustrating, for all of us. I very much hope to see him on the grid again in Formula 1 which is his desire, and the door remains open for him to be in a McLaren in the future. If the stars align, I'd love to go racing with him again."
ADVERTISEMENT
Article continues below this ad
Watch This Story: Daniel Ricciardo's Best Moments in F1
Can we see Daniel Ricciardo make an F1 comeback with McLaren in the near future?
Edited By: Ranvijay Singh