Daniel Ricciardo Calls for Reverse Layout Melbourne F1 Race Amid Brazilian GP Uncertainty
Published 04/26/2021, 3:11 PM EDT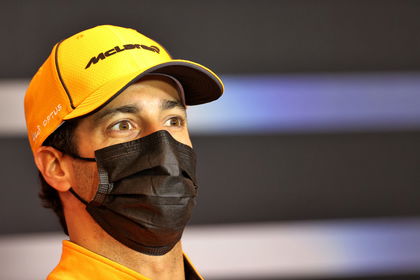 ---
---
Ever since the COVID pandemic began to affect the F1 calendar last season, the organizers looked into creative ways to conduct Grand Prix races. While there was a return of some old circuits and a few double-headers on the same circuit, the Bahrain International Circuit witnessed two consecutive race weekends on two different layouts. And apparently, it is an idea that Daniel Ricciardo likes.
ADVERTISEMENT
Article continues below this ad
Some of the races are facing a cloud of certainty because of COVID, with Brazil, in particular suffering a huge number of infections. So, Daniel Ricciardo could foresee a cancellation of the Brazilian GP later in the year.
"I am aware that Brazil is not in a good place currently with COVID. I think that if we were scheduled to go there this weekend then, I am convinced it would be up in the air."
ADVERTISEMENT
Article continues below this ad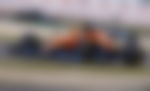 And for his choice of its replacement, he suggested, "Maybe a double-header in Australia?"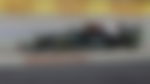 But the Aussie is not proposing a second race on the same layout in Melbourne.
"Reverse, Go the opposite way, clockwise and anti-clockwise. I would love, especially if there's any Formula 1 quarantine when we get there, to do a double-header since it at least will make the time worthwhile."
Until 1995, the FIA organized the Australian GP in Adelaide. Perhaps, they can have a look at hosting the second round of the double-header there? Ricciardo couldn't offer his opinion as he has "never visually seen it."
But could Daniel Ricciardo convince every other driver to spend two weeks in Australia?
ADVERTISEMENT
Article continues below this ad
The McLaren driver believes that he could get his peers on board with his idea, as well.
"I know that all drivers love going to Melbourne for the race. I mean Australia is Australia, everyone knows how beautiful it is. If I called all the drivers right now and said, 'Hey, what do you feel about spending two weeks in Australia?' I am sure no one is going to winge and moan," said Ricciardo in an exclusive interview with EFTM.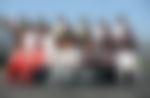 It is worth noting that the FIA postponed the Australian GP itself until November because of a strict quarantine policy. But maybe a double-header can motivate the F1 Teams to go through the quarantine.
ADVERTISEMENT
Article continues below this ad