Daniel Ricciardo Debriefs a 'Speed Bump' Turkish GP F1 Weekend
Published 10/10/2021, 12:49 PM EDT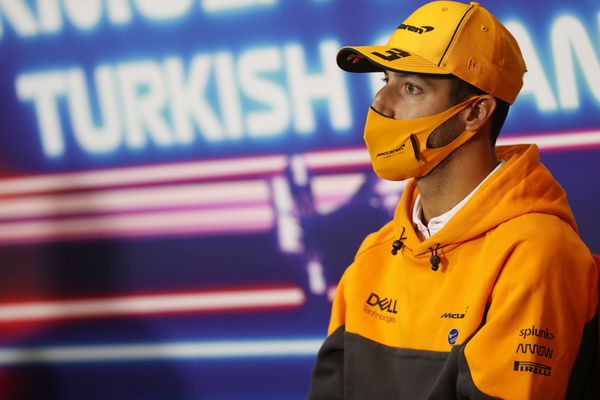 ---
---
The high-flying Daniel Ricciardo encountered a troubled weekend at Istanbul Park this weekend. After suffering a horror qualifying outing, the Australian entered the race hoping for a comeback. However, reality ended up treating Ricciardo much harsher than he might have anticipated.
ADVERTISEMENT
Article continues below this ad
He did enjoy a decent getaway at lights out and crawled his way up to P16, but his progress stalled from thereon. And then arrived the strategic gamble which initially backfired, then paid off for a while, but yet again came back to haunt him during the dying minutes of the race.
What did Daniel Ricciardo say?
ADVERTISEMENT
Article continues below this ad
Following the Turkish GP, Ricciardo gave out a debrief on the rather painful weekend through social media. The Honey Badger reckoned that it was a weekend to forget.
"I think, in a way, a weekend to forget. Obviously, it wasn't particularly competitive. But, you know, I also wanna learn from it," he said.
"These are quite unique conditions, but, who knows, we could get them again. So, we have to try and learn from that.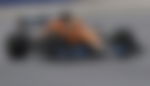 "In terms of forgetting it, I definitely don't want to let it affect our momentum. I think we've had a really strong few weekends. This was, let's say, just a speed bump. But, we're still gonna charge forward and stay positive. Try to learn from it but definitely move on from it. And yeah, not let it hinder any of our spirits," he added.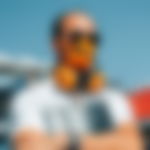 How the unusual strategy backfired for Ricciardo
The Australian was the first of the lot to enter the pits, on as early as lap 22, and switched to a new set of intermediates. It was more of a gamble by McLaren, as Ricciardo wasn't able to progress anywhere beyond P16; the stop dragged the McLaren driver back to P19.
ADVERTISEMENT
Article continues below this ad
And while many anticipated Ricciardo to post much better lap times with the fresh tires, that wasn't meant to be. Instead, he was hardly matching the front-runners, which gave the rival teams enough reason not to bring their drivers for a change of tires.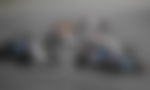 Yes, following the early graining, Ricciardo was back up to speed, gaining more positions either by on-track moves or by capitalizing others' pit stops.
ADVERTISEMENT
Article continues below this ad
But, at one point, Ricciardo found himself surrounded by drivers with much fresher tires. Hence, from fighting for the points, he drastically fell back to P13, seeing the checkered flag from the same position. So, after enduring such a rollercoaster weekend in Istanbul, can the Honey Badger bounce back at the COTA in two weeks' time?
Watch Story: Most Controversial Turkish GP Moments of All-Time Feat Vettel-Webber F1 Crash