Daniel Ricciardo Reveals Stunning New Helmet Design With an Impeccable Theme
Published 02/14/2021, 2:53 PM EST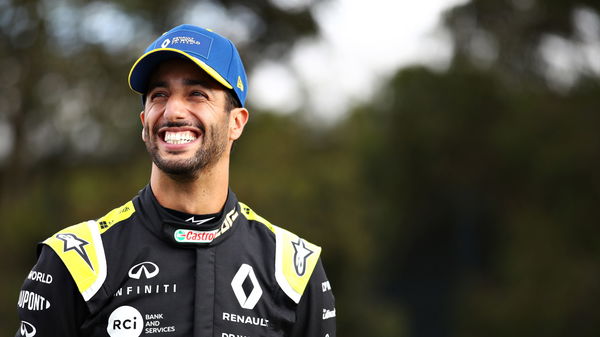 ---
---
Helmet designs are something that drivers have control over, to express themselves, to show their creativity and even to send out a message. Daniel Ricciardo is no stranger to this, having sported some wild helmet designs over the years.
ADVERTISEMENT
Article continues below this ad
After giving a sneak peek earlier, he finally revealed the full design on Instagram. And much like the previous years, this is also a stunning helmet.
 

View this post on Instagram

 
ADVERTISEMENT
Article continues below this ad
As mentioned in the Instagram post, this year he decided to go with the theme "ALL GOOD / ALL WAYS."
Apart from the vibrant design, the helmet and the associated theme has an impeccable message behind it. Elaborating on the same, Danny Ric explains that the message is two-fold. One being that everything eventually is going to be alright. And the other being around the lines of unity and inclusion for all.
The message behind the helmet, he said, "It's two-fold really. It's always going to be all right, the sunshine will shine. You may have your ups and downs but it's about trying to be positive with anything you do.
"The second part is, no matter where you come from, what walk of life, race, religion, whichever, it's 'all good, always'. Everyone's cool. We're accepting. Everybody love everybody."
Daniel Ricciardo the designer
The Australian is one of the many drivers who loves to go crazy with his designs for his helmets. In his 2018 Melbourne race, he incorporated the cityscape and also a honey badger one, which is the nickname given to him by his fans.
During his 2019 season, the then-Renault driver went with a doughnut-inspired race helmet which stood out on the F1 grid.
Ricciardo and McLaren F1
The duo of Daniel Ricciardo and McLaren is something that a lot of fans are looking forward to. McLaren returns to Mercedes engines this year, having already gotten back to a decent level of car performance over the last two years.
ADVERTISEMENT
Article continues below this ad
Ricciardo had one of his best seasons at Renault. He's charged up, ready to attack and deliver. His teammate, Lando Norris, will look to gain from his experience and challenge him throughout the season.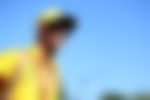 The 2021 season kicks off in Bahrain on March 28, and now that both Lando and Daniel have clarified that they're not planning on putting on a comedy show this year, fans are excited to see the on-track battles that happen between the two.
ADVERTISEMENT
Article continues below this ad