Daniel Ricciardo Explains How 'Team Ricciardo' Helps Him Avoid the Ire of McLaren F1
Published 08/12/2021, 7:15 AM EDT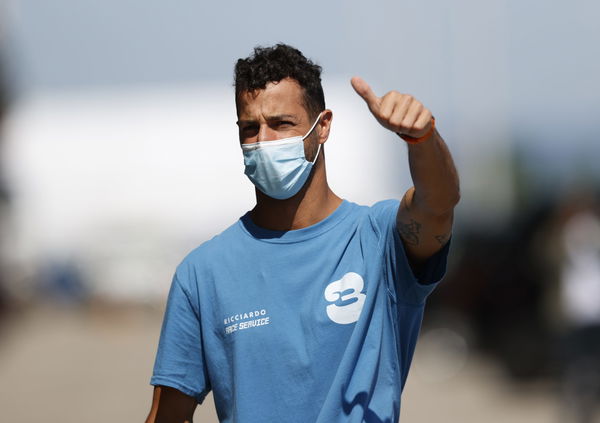 ---
---
At 32 years old, Daniel Ricciardo isn't among the younger drivers on the grid anymore. While his career in racing is far from over, the Australian has already delved into alternate methods of earning income.
ADVERTISEMENT
Article continues below this ad
Outside of racing, Ricciardo has a range of business partnerships and interests which he pursues when he's away from the sport. However, since his move to McLaren this season, the Honey Badger hasn't been at his best across 11 races so far on track.
While fans believe his off-track interests may be weighing him down, Ricciardo revealed the importance of 'Team Ricciardo' in helping him stay focused.
ADVERTISEMENT
Article continues below this ad
Daniel Ricciardo reveals how 'Team Ricciardo' manages his off-track interests
F1 drivers often explore business opportunities outside of the sport for long-term financial stability. And Ricciardo is no exception to this trend, engaging in his individual interests off-track. Along with his own merchandise range, the Australian also collaborated with wine brand St. Hugo to expand his range off-track.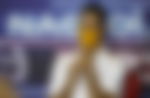 Managing a career in F1 and other business interests is never easy. Hence, Ricciardo revealed how a small staff, titled 'Team Ricciardo' helps him keep his focus by managing those businesses. He said, "That's where I've got the external team around me, sort of like, I hate to use this term, but call it like 'Team Ricciardo' around me.
"That's where basically I put my trust in them to balance that. And I think we're in a place now where we acknowledge that, sure." Ricciardo also revealed how the team evolved during his previous stints with Red Bull and Renault.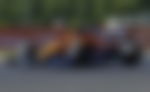 "The last kind of couple years I went through a bit of a change after Red Bull into Renault with like my personal team as well," said the 32-year-old. "So that's where I think we're in a really good place. Not only do they understand me, but they also understand my time.
"I think they're very good with my time management – if I'm not good at that stuff, then that's kind of their forte."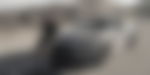 Ricciardo: Key focus is getting results on track
Despite his interests off-track keeping him engaged, Ricciardo revealed his ultimate aim is succeeding with McLaren. In addition, the Australian admitted his interests outside F1 could hamper the fans' view of him.
ADVERTISEMENT
Article continues below this ad
"Ultimately now as well, I just want to get the results on track," said Ricciardo. "Being the competitor I am, even if I know it doesn't take energy away from me, I will feel a bit guilty if I start doing some promotional stuff and sponsor stuff.
"Because then it's like, yeah, 'well dude, why don't you just focus on the racing?'"
ADVERTISEMENT
Article continues below this ad
As for the ongoing F1 season, Ricciardo has 50 points from the first 11 races. However, the Honey Badger will hope for a strong second half to close out his debut F1 season with McLaren.
WATCH STORY: When F1 Drivers Had a Blast on Top Gear Featuring Hamilton, Vettel & Ricciardo