Daniel Ricciardo: F1 Can Learn From Australian Open to Hold the Australian GP
Published 01/20/2021, 11:46 PM EST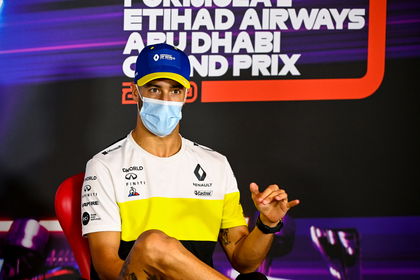 ---
---
The FIA dealt the 2021 F1 season an early blow when they postponed the Australian GP to the business end. While it normally serves as the curtain-raiser for F1, this time the home fans can only catch a glimpse of their hero Daniel Ricciardo on 21st November'21.
ADVERTISEMENT
Article continues below this ad
But Melbourne isn't completely canceling on international sports. The city is hosting the Australian Open which will begin on 8th February. If all goes well, it will erase some apprehension on conducting a race there later on in the Calendar.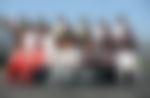 Hence, 'Massive tennis fan' Daniel Ricciardo is 'going to be watching' it keenly, "I'm hoping they can pull it off because it's a template in some ways for how we can get our event done in November.
ADVERTISEMENT
Article continues below this ad
"If it goes smoothly for the Open, that's great for us. It's a bold challenge for the city to take on and I admire them for that."
Last season's Grand Prix was canceled at the 11th hour after some McLaren staff members tested positive. Hence, no one would want such a scenario to re-occur this time around. And that is precisely why the FIA is taking precautions.
"It was such a massive shame for everyone once; twice would have been the worst. Shifting it to November gives us a chance to have a proper event, and that's what we're hoping for," said Ricciardo.
Australian GP's delay is a blessing in disguise for Daniel Ricciardo
ADVERTISEMENT
Article continues below this ad
However, in hindsight, it is not the worst news to the Honey Badger. After switching from Renault, he will need a period of adjustment. Hence, it would be better for him to get a clearer picture of the car and team rather than start the season with uncertainty.
"There's something cool about my home race being the first race, but later in the year, there're some benefits–instead of me not knowing or speculating how I'll go or how the season will go, we'll know how I'm going, how McLaren is going, and we'll know how competitive we are," said Ricciardo.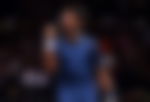 Not to rain on his parade, but the Australian Open would not really serve as the template for its racing counterpart. All of this boils down to the mandatory 14-day quarantine period in place. If the rules still persist by November, the race will not happen or vice versa.
ADVERTISEMENT
Article continues below this ad