Daniel Ricciardo Felt "All the Love" Was in Verstappen's Direction at Red Bull: Brundle
Published 04/13/2021, 2:12 AM EDT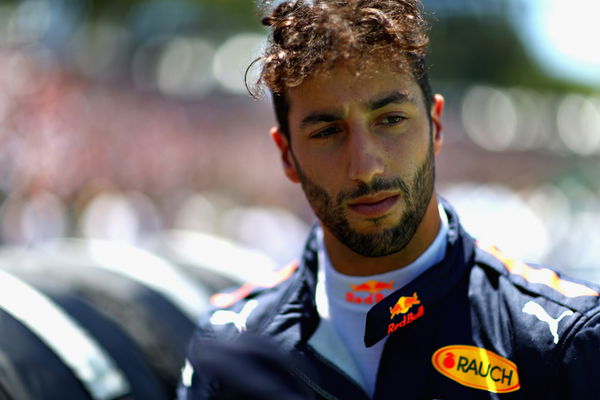 ---
---
Red Bull suffered one of the biggest blows during the 2018 F1 season, which they're yet to recover from – Daniel Ricciardo exiting the Austrian outfit to join Renault. This created a massive void over the number 2 role in the team, with two different drivers trying their hands out in this position and failing miserably.
ADVERTISEMENT
Article continues below this ad
But what really triggered Ricciardo to make a move from a championship-winning capable team to a struggling mid-field team?
Well, Martin Brundle has a theory for it. He felt that Ricciardo may have noticed that Red Bull were starting to prioritize Max over himself.
ADVERTISEMENT
Article continues below this ad
The former British driver opined that the flying Dutchman was getting most of the attention, while Ricciardo was left to feel like an outcast.
I can't see Daniel Ricciardo going back: Brundle
During a podcast, the F1 commentator was analyzing Ricciardo's string of decisions, starting with his exit from Red Bull.
"Unless somehow he could get into a Mercedes, where else would he go? I can't see him going back [to Red Bull]," he said while featuring in 'In the Fast Lane' podcast.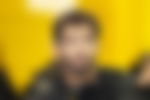 "He probably should have stayed at Red Bull but he felt that all the love was in Max's direction. And I can understand that completely."
Although Max's presence may have forced Ricciardo to leave the team, there could also be another crucial reason – the poor Renault power unit. What's painful was that the Australian constantly faced engine issues and failures throughout the season.
And by the time curtain fell over the season, Ricciardo had the eight retirements, the highest number, alongside McLaren's Fernando Alonso.
Renault was a mistake: Brundle
Brundle reckoned that it was unsurprisingly a failed outing with Renault over the 2019 and 2020 F1 seasons. However, he felt that patience could be the key to Ricciardo's possible success over his new journey with McLaren.
"Renault was a mistake which we all kind of suspected, didn't we at that time? But I think that was him needing to get out of Red Bull as much as anything," he said.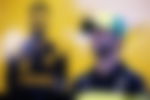 "Yes, I do believe if he's got the patience and they've got the patience if he sticks with McLaren, that could take him back to the front of the field."
ADVERTISEMENT
Article continues below this ad
Overall, his decision to exit Red Bull turned out to be right, considering the Bulls have since been resting their faith on Max.
But how far has he gotten things right in terms of joining McLaren? Will he lead the British team to success? Only time will tell.
ADVERTISEMENT
Article continues below this ad