Daniel Ricciardo Goes Berserk as the Bills & Chiefs Pull Off Thrilling NFL Encounter at Kansas City
Published 01/24/2022, 3:09 AM EST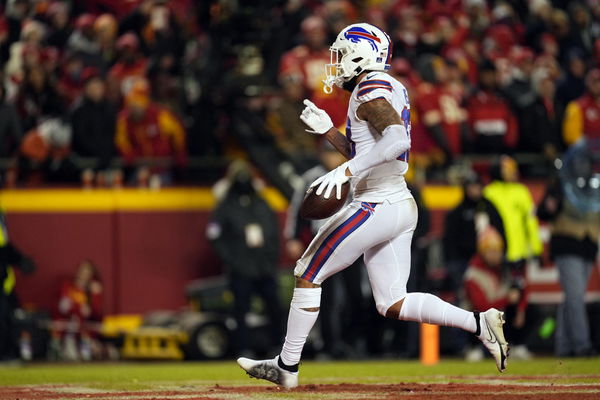 Sunday Night Football is pretty much like a magician pulling a rabbit out of their hat! One would expect the night games to be rather stale only to end up going through an absolute rollercoaster. A similar scenario unfolded last evening in the American football community. And the insanity peaked to an extent where even Daniel Ricciardo couldn't keep his hands off Twitter, showing his excitement through tweets.
ADVERTISEMENT
Article continues below this ad
Daniel Ricciardo lights up Twitter
The Australian is usually mute when it comes to tweeting as he prefers piling up stories on Instagram. However, quite unusually, Sunday night witnessed the Honey Badger exceedingly active on his least preferred social media platform.
ADVERTISEMENT
Article continues below this ad
Many wondered, why? Turns out, Ricciardo was cheering for the Buffalo Bills in what turned out to be one of the most intense NFL games in recent times. The Bills made their way into the Divisional Round after topping the AFC East category with 11 wins in the bag.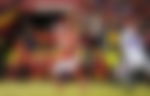 However, upon reaching the next round, the Bills had a tough game lined up against the Kansas City Chiefs, the same team that ended their Super Bowl hunt in 2020 as well. Unfortunately, the Bills couldn't get their redemption on the Chiefs as they bundled in overtime.
Despite leading in the latter stages following Josh Allen's heroics, the Bills watched themselves spill the lead to K.C. in a shocking 13 seconds. And that was it! What a heartbreak that was, almost giving the same vibe as Lewis Hamilton's late title defeat to Max Verstappen in Abu Dhabi.
Watch Story: From Prince to the Queen: When F1 Stars Interacted With the Royal Family
Ricciardo goes crazy on social media
The Australian took to Instagram to post a story following the electrifying NFL game. He wrote, "Proud to be part of the mafia. Still trying to come down after that. Incredible game. All the love here. #billsmafia @buffalobills."
Prior to the appreciation Instagram story, Ricciardo also tweeted, "This is unbelievable." Soon after, journalist, Ariel Helwani tweeted, "I can't breathe", to which Ricciardo replied, "Makes two of us. Holy smokes."
Quite interestingly, Ricciardo wasn't the only F1 driver who had his mind blown, as Pierre Gasly, too, reacted to the thrilling Chiefs-Bills encounter.
ADVERTISEMENT
Article continues below this ad
Nevertheless, a lot of fans were quite shocked to see the McLaren driver pulling out back-to-back tweets which is hardly a usual sighting. So, with F1 next in line to begin their 2022 expedition, are we set to witness more such close finishes like the Bills-Chiefs? Let's hope so!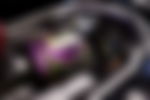 ADVERTISEMENT
Article continues below this ad