Daniel Ricciardo-McLaren Problematic Days Dubbed "A Bit of a Mystery" by the Man in Charge
Published 12/31/2022, 6:00 AM EST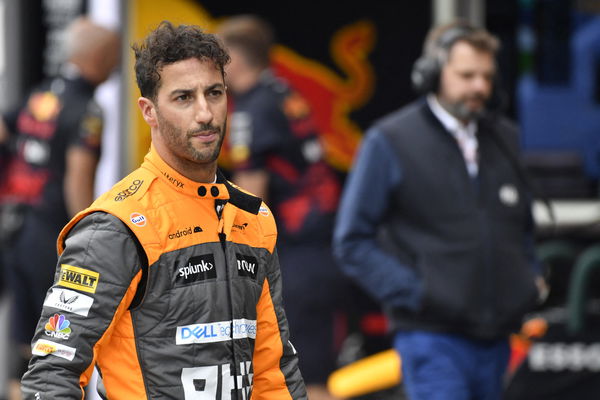 When Daniel Ricciardo made his move to jump ship from Renault, he was hoping it would be his last team switch. Looking for a championship-winning outfit in McLaren, Ricciardo felt it was the ideal call. Though, little did he know that he won't be able to fit into McLaren's scheme of things. Two years of struggle at Woking has shattered his hopes of an F1 world title. But even the Woking outfit is quite clueless about what went wrong with the Australian driver.
ADVERTISEMENT
Article continues below this ad
McLaren's man in charge Zak Brown had high hopes too with Daniel coming into the team in 2021. Although the way the partnership has fallen apart, he is perplexed too about the reasons it did not work out.
ADVERTISEMENT
Article continues below this ad
Talking to Speedcafe.com, Brown stated why Ricciardo and McLaren faltered together. He said, "We don't know. We've certainly analyzed it. We gave it everything we've got, Daniel [Ricciardo] gave it everything he's got."
"As difficult as it was, clearly disappointing for both of us as to the outcome, but I think it's a bit of a great mystery as to why. I don't think Daniel knows. We don't know. We tried everything."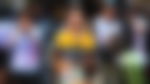 Brown cited how they may have worked too hard to make it work. It often happens that we strive for a particular thing to happen, but it just doesn't happen. Perhaps Ricciardo taking glory at McLaren was not meant to be.
Zak mentioned how they eventually had to give up to make a change after their problematic days over the last 2 seasons.
McLaren may have found a way in replacing Ricciardo with Oscar Piastri. But, how the Honey Badger is going to revive his lost love and passion for the sport, only he would know. Still, both of the parties would think of what clicked for his win in Monza, that did not click for the rest of the 2 years.
How Daniel Ricciardo managed to overcome his Adjustment Issues in Italy 2021
The 2021 Italian GP win was the only major highlight of Ricciardo's troublesome stint at Woking. The Aussie was in a different zone on that race weekend in Monza. It may have been the car working well on the long straights at the Italian circuit. But still, Danny Ric somehow got past his woes with the car that weekend.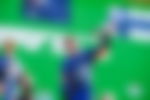 As per the Race, Lando Norris was still marginally quicker than Daniel over that weekend. Still, the duo managed to qualify in the top 5, with Ricciardo managing to edge Norris by just 6 thousandths of a second.
It all worked well for the Papaya team drivers as both got a good result in the Sprint and Valtteri Bottas's grid penalty meant Ricciardo and Norris were starting the Grand Prix 2nd and 3rd respectively.
McLaren's car potentially worked well for Daniel around Monza due to the simple nature of the corners. The corner navigation of entry and exit speeds was one of his major struggles. Thus, the Honey Badger was probably able to edge out the big guns like Max Verstappen and Lewis Hamilton to take the win.
ADVERTISEMENT
Article continues below this ad
Norris still may have overtaken Ricciardo, considering he was somewhat quicker. But, McLaren holding him off to secure the 1-2 finish worked well for Daniel.
ADVERTISEMENT
Article continues below this ad
WATCH THIS STORY: How did McLaren's Daniel Ricciardo-Oscar Piastri saga go down?
Many would have hoped that Italy 2021 could have been the turning point for the Aussie's stint at Woking. But eventually, it was a one-off performance and a silver lining to a forgettable 2 years for Ricciardo. What do you think about Ricciardo's woes with McLaren?
Edited By: Varunkumaar Chelladurai