Daniel Ricciardo Opens Up on How COVID-19 Complicated the F1 Season
Published 12/25/2020, 9:49 AM EST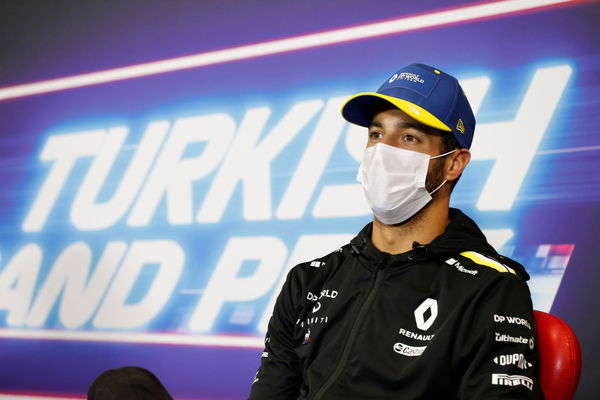 ---
---
Daniel Ricciardo is arguably one of the most formidable pilots on the F1 grid. The man from Perth is extremely consistent with his drive and has improved steadily.
ADVERTISEMENT
Article continues below this ad
After his move from Red Bull, Ricciardo looked for refuge in Renault. Although his initial season was not impressive, he had the strength to keep going, and eventually improved in his second and last season with Renault.
Daniel applauds all the authorities and FIA that made a 17-round championship possible, amidst the threat of the coronavirus (COVID-19) pandemic.
ADVERTISEMENT
Article continues below this ad
However, Daniel Ricciardo does recall the initial stages of the virus infection. He looks back on the tough times that followed the spread of the virus. The anecdotes paint a picture of the stigma that had shrouded the world.
"Now that it's all over, I feel that I was stressed. There were also good moments when we ran about two races on the same track. Then you didn't have to worry about the onward flight. It was more relaxed than usual in terms of our sleep and rest," Ricciardo said.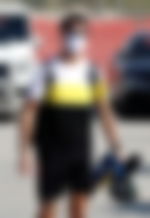 "But if we went to another city and wanted to go to the restaurant, I was more worried. And even when someone approached me, I thought, 'Don't come too close to me.' It was weird," added Daniel Ricciardo.
Daniel Ricciardo left Renault on a high
Daniel starts his tenure with McLaren next year. With two podiums and fifth place in the driver's championship this year, he is a good deal for the orange livery.
Ricciardo gifted Renault a strong season before he left. His podium and his pace proved beneficial for the team. Their car appears to be responding better and that keeps them in a better zone with the incoming Fernando Alonso.
However, for the Aussie to get over the trauma of the pandemic-affected period, it will take more than an entire year. He still shivers from the ghastly memories, but is grateful for his season with Renault and looks forward to his future.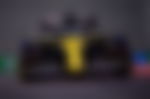 "Sometimes I would have liked to have been more relaxed about this. But then I heard another story and thought I had to be careful.
ADVERTISEMENT
Article continues below this ad
"It was a bit exhausting, but I'm honestly really glad that 17 races could take place in six months, which was quite phenomenal. I am definitely happy with the result. It has been a very long year, but also a very fast one," concluded the Aussie.
Daniel Ricciardo enters the McLaren outfit, beside Lando Norris. With his teammate well-matched beside him, the English constructors look forward to performing better than P3 next season.
ADVERTISEMENT
Article continues below this ad