Daniel Ricciardo Proposes a Fix to Boring Abu Dhabi F1 Track Layout
Published 12/15/2020, 8:09 AM EST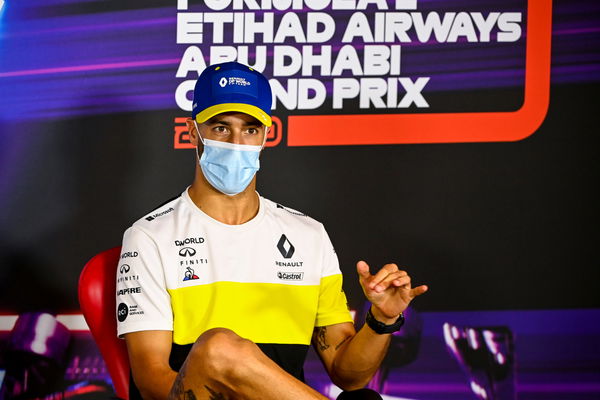 ---
---
Daniel Ricciardo is looking ahead to the 2021 season. He bids adieu to Renault and joins the English band of McLaren. With him and Lando Norris inside McLaren's cockpits, the season will be fun. Speaking of which, the Aussie complained earlier that the Abu Dhabi Grand Prix lacked one element – FUN!
ADVERTISEMENT
Article continues below this ad
The Yas Marina Circuit has a total length of 5.5 kilometers with 305.355 km to race over 55 laps. Well, that takes almost two hours. If the action on the track is lacking, then it really becomes monotonous for the racers to keep going in circles.
That is exactly what Daniel Ricciardo pointed out.
ADVERTISEMENT
Article continues below this ad
In fact, several fans on social media have pointed out Abu Dhabi as the most boring race of the season. Well, we can't blame them. In a season that gave us circuits like Silverstone, Imola, Istanbul Park, and Bahrain, the Abu Dhabi race was quite a letdown.
Thus Daniel Ricciardo suggested some modification to the circuit to spice up the race.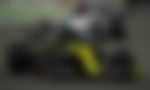 "It was like a long time trial that I was enduring. So personally it was a fairly fun race for me, although not a whole lot of action with other guys. Maybe we could play around with the layouts, I know there is a few alternatives around here," stated Ricciardo.
"Because unfortunately on Sunday it is tricky, it is sometimes a bit grim from an entertainment point of view," he added.
Daniel Ricciardo expects a better Yas Marina Circuit in 2021
Daniel Ricciardo put up a couple of impressive performances this season. He also registered points for Renault almost every weekend. What else could you ask of a driver who is in his last season with the team? Well, the two years that Ricciardo spent there, he made many memories.
"I'm really pleased how far we've come, both myself and the team, and fifth in the drivers' championship, obviously there is no reward for that, but I think it speaks for itself in the turnaround we made this year," remarked the Aussie.
He hopes to see an improvement in the track when he visits Yas Marina next time. He would drive the McLaren car down the long straights then, but he would fancy going up against the competition beside him.
Although this race was quite exciting for him, he says, he could feel the diminishing energy from the track.
ADVERTISEMENT
Article continues below this ad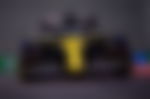 "It is a shame because it is such a great venue, and I certainly do not want to talk the place down because I want to keep coming back here because it is amazing. Knowing that my pace was strong and that I was creating that gap, that kept me excited," recalled Ricciardo.
The season entirely was inclined to a single team. Therefore, it is incorrect to blame one circuit. Yet this criticism from a fellow racer should be thought upon by the designers and FIA. Hopefully, the Aussie has fun next year.
ADVERTISEMENT
Article continues below this ad