Daniel Ricciardo Ready to Start a New Bet With McLaren as He Confirms Tattoo Bet With Cyril Abetioul Still On
Published 02/16/2021, 2:20 AM EST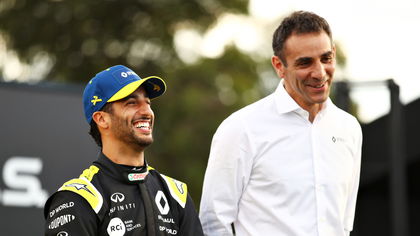 ---
---
Over the 2020 F1 season, Daniel Ricciardo and the then-team principal of Renault, Cyril Abiteboul, had a deal. If the Australian managed to secure a podium with the Renault-built car, Cyril would have to get a tattoo. Ricciardo would get to choose the design while his team principal would select the location on his body.
ADVERTISEMENT
Article continues below this ad
And eventually, the Australian won the battle, as he accomplished his podium goal, not once but twice in a single season. However, the deal met with a dead-end following Renault's decision to sack Cyril amid their new era as the Alpine F1 team.
This decision left fans wondering whether the Frenchman would even get the desired tattoo done, considering he has bigger problems ahead. Unsurprisingly, Ricciardo affirmed that Cyril is yet to get the tattoo. But there is also good news; the deal is still on.
ADVERTISEMENT
Article continues below this ad
What did Daniel Ricciardo say?
According to Motorsport-Total, Ricciardo clarified that Cyril will get the tattoo "sooner or later." Apparently, the two had a talk regarding this before parting ways following the end of the 2020 season.
"You will definitely find out. But unfortunately, Cyril has not yet got his tattoo," the McLaren driver said. "But it will happen. We parted ways knowing that this still needs to be done – sooner or later."(Translated via Google Translate)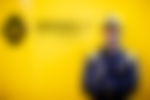 Ricciardo handed Renault their first podium finish in years at the world-famous Nurburgring circuit last season. Furthermore, he did not stop there, as he went on to finish in P3 again two weeks later at the Emilia Romagna Grand Prix after taking a massive gamble with the strategy.
He defended incredibly hard against the drivers behind, who were on a fresher set of tires. Lucky for Ricciardo, the circuit offered minimal room for overtaking, which helped the Australian defend much easier than intended.
Another tattoo deal heading towards Zak Brown?
Following the successful 2020 season, Ricciardo will be switching to the ever-growing McLaren F1 team. Hence, considering the tattoo deal helped his former team chase after bigger successes, will he follow the same protocol with his new team principal?
Turns out, no. Apparently, Zak Brown hates needles, which zeroes Ricciardo's chances of making the tattoo deal with the McLaren boss. However, he hinted at an entirely different trade heading towards Zak.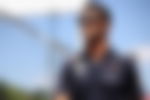 "In fact, a few hours ago I was having dinner with Zak and he mentioned that he hates needles. So I don't think he would get involved in a tattoo bet would," he said.
"But we will come up with something else. I know that he has a considerable collection of cars. So we could bet on one of his cars."
Overall, it is looking quite realistic that Ricciardo and Zak are already planning over a bet.
ADVERTISEMENT
Article continues below this ad
But what could be the goal for the Honey Badger this time around? Will Zak stick with the usual podiums again? Or will he push the difficulty level up a notch for Ricciardo and set race victory as the goal?
Well, let's watch how it pans out.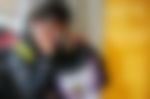 ADVERTISEMENT
Article continues below this ad