Daniel Ricciardo Recalls the Moment Where He Earned Fernando Alonso's Respect
Published 08/27/2021, 2:36 AM EDT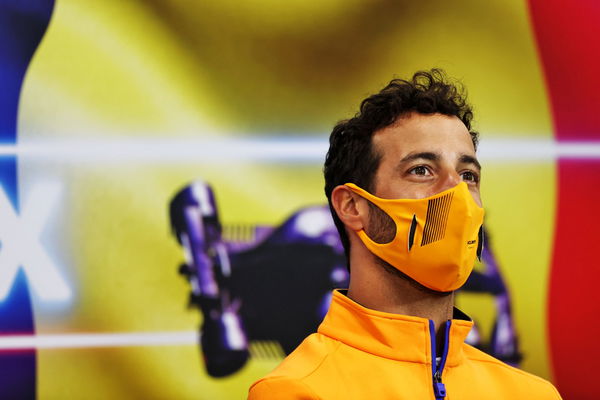 ---
---
Daniel Ricciardo, one of the most cherished F1 drivers, is hardly days away from reaching an impeccable milestone. The soon-to-begin Belgian Grand Prix will mark the Australian's 200th race in Formula 1.
ADVERTISEMENT
Article continues below this ad
And looking back, it certainly has been an amazing journey, having registered 9 wins and 31 podiums out of the 199 Grand Prix weekends. Amidst such a positive career, Ricciardo opted to recall the best moment of his time in F1.
As expected, the Honey Badger did choose his first-ever F1 victory, which he managed to secure in 2014 at the Canadian Grand Prix.
ADVERTISEMENT
Article continues below this ad
However, apart from that, Ricciardo also revealed an incident involving Alpine F1 driver, Fernando Alonso. He further reckoned that was the point in time where he earned the respect of Alonso.
What did Daniel Ricciardo say?
During the Belgian GP press conference, the Australian opened up about his battle with Alonso during the 2014 German Grand Prix around the Hockenheim Ring.
"I there's just moments along the way even races which didn't end up being victories or podiums. I remember 2014 with Alonso in Germany," he said. "I kind of battled him for a few laps on older tires. And I kind of felt at the time, he was just expecting me to go and kind of do his race because I wasn't really in his race.
"But, I thought I'd make a battle out of it. I don't know if he'll kind of see that as a point in time. But, I felt that was a point in time, where I like truly gained his respect. So, there's like moments along the way which I personally remember, which, yeah, I'm quite happy about," Ricciardo added.
Big prospects ahead for Ricciardo?
The next stop is at the Belgian GP, which, as mentioned, will also mark his 200th GP weekend. Owning a mid-field car, there have hardly been chances for Ricciardo to score podiums this season.
ADVERTISEMENT
Article continues below this ad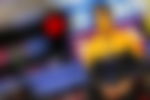 However, Spa could well be the biggest opportunity yet to score his first massive points for the team this season. McLaren does hold an edge against other mid-field teams, as the British outfit will be sporting a powerful Mercedes engine at the back.
Hence, the odds are that McLaren will be the third-fastest team on the track. But, that's not it. Weather is all set to scramble the grid, and Ricciardo could well enjoy a strong race at the Belgian GP. Hence, amidst a significant number of positives to look at, can the Honey Badger finally gain his first podium for McLaren?
ADVERTISEMENT
Article continues below this ad
Watch Story: When F1 Drivers Had a Blast on Top Gear Featuring Hamilton, Vettel & Ricciardo