Daniel Ricciardo Recalls Getting "Absolutely Bullied and Ambushed" in F1
Published 09/21/2020, 8:00 PM EDT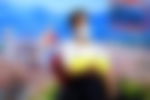 ---
---
Daniel Ricciardo is undeniably talented and experienced. His stint with Renault after jumping ship from Red Bull has been successful so far. Into 2020, the Aussie has displayed his class on the tracks at Mugello, Monza, and several others. However, this was not the case for Ricciardo back in 2012.
ADVERTISEMENT
Article continues below this ad
Ricciardo was starting his fourth race for Torro Rosso back in the day. He had grabbed a P6 at the Bahrain Circuit, alongside the likes of Nico Rosberg and Fernando Alonso. With adrenaline coursing through his veins, he set his targets for the table-toppers ahead of him.
"If anyone didn't know my name, by then they did. But then it was like there was even more weight on my shoulders because, alright, you've proven you can drive, but now can you run at the front with these big boys. Alonso was lining up I think in a Ferrari alongside me and all this sort of stuff, I was like 'oh boy, just don't mess up'."
ADVERTISEMENT
Article continues below this ad
However, his fantasy soon turned into a nightmare after the very first lap. Starting in the third row at P6, Ricciardo found himself at P15 within the first two minutes of the race. It was an eye-opener for the Aussie that he will need to work harder in order to compete with the champions.
"So I went from hero to zero very quickly, and it took me a little while to recover from that one."
"On my first lap I went from 6th to 15th place, or something, and I just got absolutely bullied and ambushed.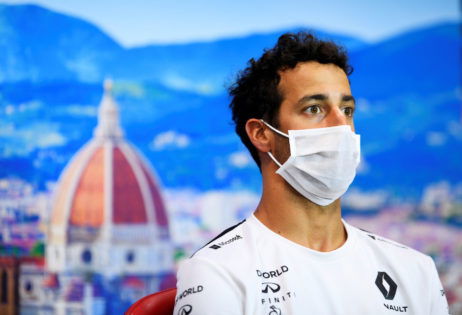 Daniel Ricciardo felt his senses go numb at the Canadian Grand Prix of 2014
Moving ahead a couple of years, Ricciardo made it to his first podium at the Canadian Grand Prix in 2014. Red Bull had recognized the racer's talent and skill and singed him up. Ricciardo didn't disappoint the Austrian team after he clinched the chequered flag in Montreal.
ADVERTISEMENT
Article continues below this ad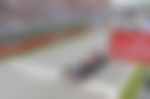 There's happiness, there's excitement, there is all of those feelings but one of the big ones which will probably surprise a lot of people is relief; And I say relief because, especially at that stage of my career, I did believe I could do it; I believed in myself, I believed I had the talent and the mentality to hold my own. But until you do it, you just never know. You can believe forever but until you tick a box you never know"
Ricciardo explains how he doubted his primary senses after getting the lead in Canada with three laps to go. However, the Aussie portrayed nerves of steel and held it together to the finish line.
ADVERTISEMENT
Article continues below this ad