Daniel Ricciardo Reveals He Gets "Sidetracked Too Easily" Outside F1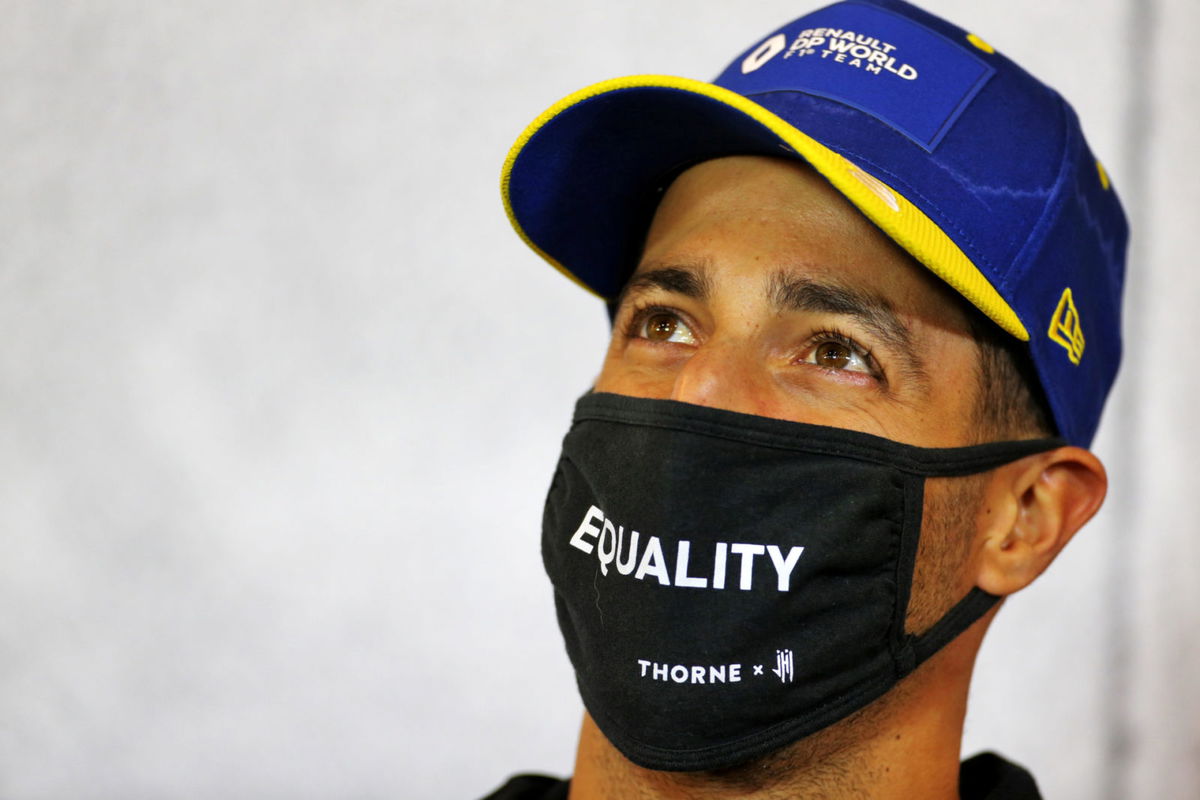 Daniel Ricciardo is one of the most exciting drivers in Formula 1. The Australian recently featured on the cover of Men's Health. The Australian in an interview with the publication talked about his training routine, Max Verstappen among other things.
Ricciardo on his concentration on and off the track
During the interview, Ricciardo pointed out that good concentration allows the driver to make faster decisions. He further explained, focusing on cardio helps ensure a better and longer period of concentration during the races.
However, the Honeybadger admitted, " My concentration outside the racecar doesn't last long. I get sidetracked too easily". He then mentioned how he could never work in an office, and it was always going to be something to do with sports.
Ricciardo was questioned about his average training week. He answered, "We drivers don't have to be a triathlete or marathon runner, but our basic fitness must be good".
He further pointed out that sitting in a Formula 1 car for a couple of hours could lead to a high heart rate. Therefore, it is important to focus on good conditioning by way of cardio exercises.
"You must be fearless": Daniel Ricciardo
Talking about withstanding the high G-forces of the car, Daniel explained the importance of having a strong neck, core, and glutes to keep the body in place.
On being a Formula 1 driver, he said, "You must be fearless. The sport is dangerous. Very dangerous." He further added, "The moment you are taken over by doubt or fear, you no longer perform."
Daniel Ricciardo mentions that a racer has to be in complete control. He stated, "When driving at these speeds, a moment of uncertainty can kill you. You have to be in complete control."
Ricciardo enjoyed a great finish at the 2020 Eifel Grand Prix standing P3 on the podium. The win helped the Australian to P4 on the drivers' championship with a total of 78 points.
READ MORE- WATCH: Daniel Ricciardo's Disbelief over the Radio After Clinching P3 at the Eifel Grand Prix
Ayush Manjunath
Your friendly-neighborhood-Lawyerman currently pursuing Sports Management to work and pioneer in Sponsorships, Negotiations, Athlete Representation, and content creation within the Indian Sports Industry.