Daniel Ricciardo Reveals His Vow to Renault After 'Tricky' Exchange Over Exit
Published 02/12/2021, 4:40 AM EST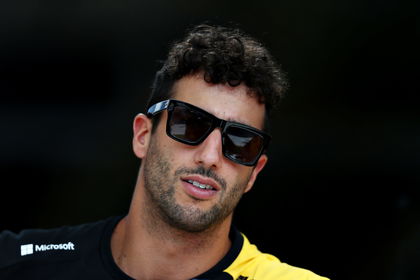 ---
---
Daniel Ricciardo is set to begin a new chapter in his F1 career, having moved from Renault to McLaren for the 2021 season. The deal had already been announced before the 2020 season began.
ADVERTISEMENT
Article continues below this ad
Fans see this as a positive step for the 7-time race winner who took a step back when he joined the French team from Red Bull.
However, the man from 'down under' reveals that it was difficult to part with the Enstone-based outfit, purely considering the time when he had to make the decision.
ADVERTISEMENT
Article continues below this ad
He said, "Telling Renault that I was going to leave before we'd even done a race last year was tricky. 
"It wasn't easy telling them I was out, but this is a sport where you have to look out for yourself first and foremost. I felt McLaren was going to give me a better opportunity in the years ahead, simple as that."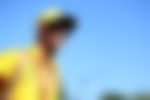 Ricciardo, however, didn't bail on Renault during his final season there. He delivered on his promise and bagged not one but two podiums for the team. The Australian displayed very good consistency throughout the season.
Ricciardo expressed that some critics did not believe he would give his 100% to the team because he would be soon leaving. That is what drove his performance as he wanted to prove them wrong.
Daniel Ricciardo wasn't going to leave Renault with unfulfilled promises
The ex-Red Bull star said, "A lot of teams would expect their drivers to maybe not give their best when they know they're out the door at the end of the year, but I vowed they'd get all of me until the end. Maybe they didn't believe me, but that was important to me.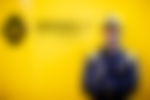 "So to say that, to have some podiums late in the year and then to get the fastest lap of the last race I did for them in Abu Dhabi on the final lap of the race – the last time I'll drive a Renault – that was perfect. I gave them everything I had, then we go our separate ways."
ADVERTISEMENT
Article continues below this ad
Ricciardo split with Renault on the best of terms. Looking forward to his stint with McLaren, Ricciardo would hope that podiums are a lot easier to come by.
It may be too early to make a run for the championship, but Ricciardo is not going to give up on his dream. With experience and talent, his goal for 2021 would be to help McLaren bridge the gap on Mercedes, which according to the team's CEO is very possible.
Fans cannot wait to see Daniel hit the track in his new papaya colored car. Will he be able to showcase his race-winning best at the Woking-based outfit? We'll find out soon.
ADVERTISEMENT
Article continues below this ad