Daniel Ricciardo Reveals Michael Jordan's Role in Taking Revenge from Verstappen at Monza
Published 09/13/2021, 3:04 AM EDT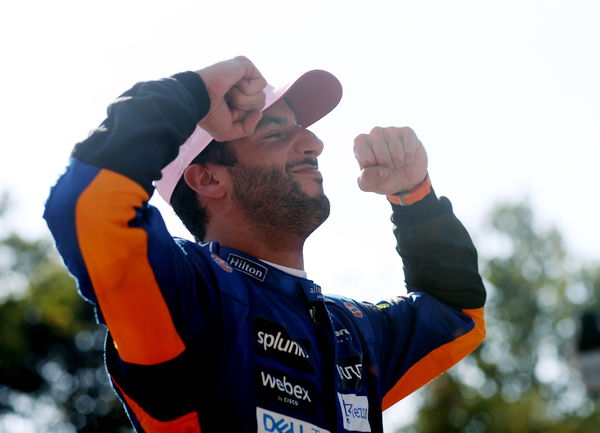 ---
---
Daniel Ricciardo is now an eight-time Grand Prix winner after his heroics at the Italian Grand Prix at Monza. However, apart from his impeccable driving skills, it was also the Australian's mindset that helped him achieve this victory.
ADVERTISEMENT
Article continues below this ad
Ricciardo was starting on the front row alongside former Red Bull teammate, Max Verstappen. The 32-year-old remembered the race in Mexico back in 2018, where Verstappen took the lead into turn after starting P2.
Hence, this gave the McLaren driver motivation do to the same this time at Monza. Ricciardo was true to his word, and had a great start, taking the lead as they headed into the first turn. Not only that, but Ricciardo also applied that mindset of NBA legend, Michael Jordan to help grab another win in his F1 career.
ADVERTISEMENT
Article continues below this ad
Daniel Ricciardo had Jordan's mindset as he battled Max into turn one
The last time Ricciardo and Verstappen were on the front row was during their days as teammates at Red Bull. In 2018, at the Mexican GP, Ricciardo lost the lead, as his Dutch teammate had a great start and led the pack into turn one.
As the Italian GP dawned, Ricciardo was thinking of that moment, and as soon as the lights went, the Australian had a great start, taking the lead into turn one.
Speaking after the race, Ricciardo said, "I mean, I made life easy by getting another good start, and last time we were on the front row together with Max, he got me off the start into turn one in Mexico from P2.
Explaining how he drew inspiration from Michael Jordan, he said, "Like honestly, I tell you how it works, anyone who has seen 'The Last Dance,' there was the part where Jordan would use anything to fuel him, any comment, even if he would make it up in his head."
"And, honestly, that's like the mindset I had this weekend. I used that three years ago, that Max got me off the line from P2 into one, and I use that fuel me today."
"I was like, 'well, he did it to me three years ago, I'm gonna return the favor' And I don't know and that's honestly nothing against Max, it's just the mindset I had. And I really carried that from Friday and I don't know I'm like there's so many like feelings and thoughts and like it's deep in here at the moment but part of me was just not gonna let anything take it today," Ricciardo concluded.
Watch Story: From Cristiano Ronaldo to Shaquille O'Neal: When Other Athletes Mingled With F1 Stars
ADVERTISEMENT
Article continues below this ad
The Australian over the moon after taking a win at Monza
After starting from P2 on the grid, Ricciardo was optimistic about grabbing his first podium or possibly his first win for the Woking-based outfit. Keeping that in mind, Ricciardo pushed himself to the limit, as soon as the lights went out, and found himself leading the pack around the Italian track.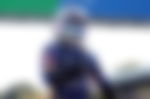 As the checkered flag brought an end to the race, the Australian was one who came out on top. He only took home a win, but also the fastest lap, in total taking 26 points from Sunday's race. Now, with the next race at Sochi for the Russian Grand Prix, Ricciardo is hoping to repeat his heroics at the next venue.
ADVERTISEMENT
Article continues below this ad