Daniel Ricciardo Reveals Two Very American Reasons Why He Will Not Follow Lewis Hamilton's Lifestyle
Published 09/28/2022, 4:49 AM EDT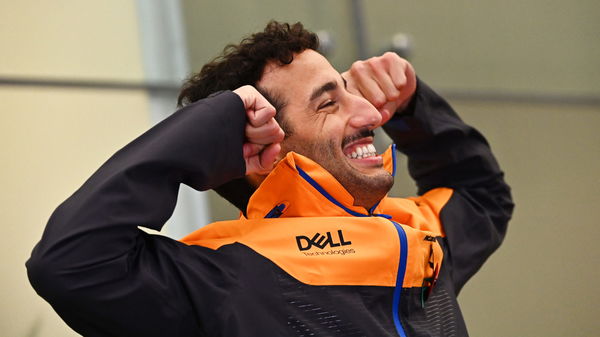 Daniel Ricciardo, with such an amicable disposition, is one of the most likable drivers in the paddock. But, his stance on Lewis Hamilton's vegan diet will not go down well with the seven-time F1 world champion. The Brit has been a strong advocate of a plant-based diet. What is the reason behind Lewis Hamilton's decision?
ADVERTISEMENT
Article continues below this ad
As we all know, the life of an F1 driver is physically and mentally demanding. The Silver Arrows ace believes that converting from a non-vegan to a vegan diet has allowed him to remain in peak shape and consistently perform at the highest level. Talking about his diet, Lewis Hamilton said, "Three years ago, I decided to follow a plant-based diet. The only thing I regret is not having done it before."
ADVERTISEMENT
Article continues below this ad
Daniel Ricciardo disagrees with Lewis Hamilton
The Australian does not share the same feeling as Lewis Hamilton when it comes to vegan food choices. When asked whether he is vegan, Daniel Ricciardo replied, "Pretty black and white. No. I love Austin too much, and I love brisket." Despite his different choices, the 8 time Grand Prix winner does a tremendous job in keeping himself fit.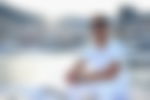 Daniel Ricciardo, in a recent interview, talking about his daily food intake, said, " Like everyone, I like a bit of naughty food, but I'm quite fortunate in that I really like healthy stuff as well. I just try and keep my food balanced. I'm eating an even portion of carbs, proteins and fats, and trying to have lots of colours in my meals."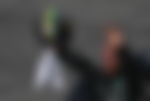 Just like Daniel Ricciardo, reigning world champion Max Verstappen also disagrees with Lewis Hamilton's choice of going vegan.
Max Verstappen questions Lewis' environmental message
ADVERTISEMENT
Article continues below this ad
The Flying Dutchman and Lewis Hamilton were at arm's length throughout the length of the 2021 season. It's no different when it comes to the choice of food. While Lewis Hamilton believes veganism is the way to go forward, Max Verstappen has dismissed this proposition.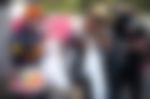 Max Verstappen, talking about his diet, said, "I saw a documentary about athletes benefiting from that (vegan) diet, but I think that's not too relevant for Formula 1. And I like to eat burgers."
ADVERTISEMENT
Article continues below this ad
WATCH THIS STORY: Daniel Ricciardo rumored girlfriend Heidi Bergers romantic summer getaway
Daniel Ricciardo and Max Verstappen both have adopted a non-vegan lifestyle. On the opposite side of the spectrum is Lewis Hamilton. But, the seven-time world champion is not the one to be fazed by this. He is most likely to continue doing what he believes in, like always.