Daniel Ricciardo Slapped With Brutal Reality As the Honey Badger Looks To Win an Uphill Battle: "Going To Be Quite Hard"
Published 02/19/2023, 12:30 PM EST

Follow Us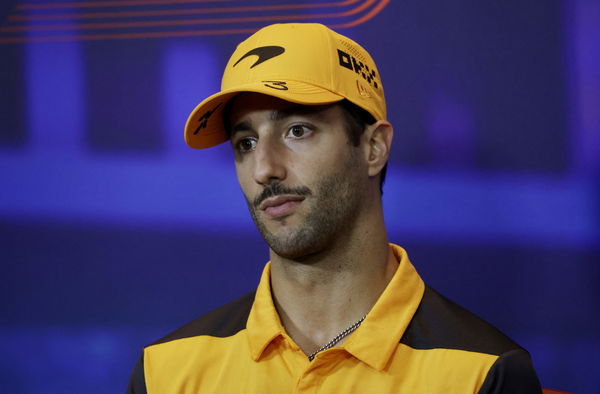 The last of the late brakers, Daniel Ricciardo, will not be a part of the F1 grid in 2023. While this is common knowledge for everyone by now, what's not is the uphill battle the Honey Badger will have to face to make a comeback to the line-up in 2024. As the world moves ahead and the sport gets filled with stiffer competitions, former McLaren driver Mark Blundell feels the return to the top is going to be "quite hard" for the man from Land Down Under.
Talking about this, Blundell told Planet F1, "I think it's still going to be quite hard for him to pick himself up and get back on the grid again in a team that he will feel is deserving of what he needs performance-wise."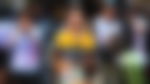 "He's got to do the work, I don't think it's going to be an open door for him to come back on the grid easily, he's gonna have to prove himself and work at it," further asserted the British former racing driver.
ADVERTISEMENT
Article continues below this ad
After two bitter-sweet years at McLaren, Ricciardo joined Red Bull as their third and reserve driver for the 2023 season. However, there is little chance that he might earn himself a seat at Red Bull again after he left it in 2018. What does he need to do then? Show up his performance, and hard work and maybe wait for Sergio Perez's misfortunes.
Blundell believes the unavailability of a preferred seat caused Daniel Ricciardo to "stay away"
After parting ways with Red Bull, Daniel Ricciardo went to Renault [now Alpine] in 2019. During his time on the French team, he competed for podiums. So naturally, before moving to the Papaya team, who also happen to be 8-time constructors' championships, Ricciardo may have had some great expectations. However, it was all for nothing. Things only went downhill from that point and eventually, the Woking-based outfit had to cut his contract short. But despite the adversities, Ricciardo believed in his talents, and given the stature, didn't want to switch to a lowly team.
ADVERTISEMENT
Article continues below this ad
About this, Blundell further shared, "I'm not sure that the situation is that he wanted to stay away, I think there's maybe a bigger story behind whether, firstly, the seat was available to him."
"Secondly, was it actually viable for him to go and get on the grid? It may be a team that wasn't going to be as strong as what he would like. Sitting out the year comfortably, yes, okay, it gives him some downtime," concluded the former McLaren driver.
ADVERTISEMENT
Article continues below this ad
WATCH THIS STORY: Struggling 'Honey Badger' Daniel Ricciardo Once Dominated the Streets of Azerbaijan in Glorious 2017
Before deciding to join Red Bull as their reserve driver, Daniel Ricciardo had the chance to side with Haas or the Williams F1 team and stay on the grid in 2023. However, it is believed the Australian preferred the front runners, which unfortunately the American and British teams aren't at the moment. Hence, a switch back to Red Bull after no other options were left for the Honey Badger.
Edited By: Ranvijay Singh