Daniel Ricciardo Used 'Red Bull's Strengths' to Help Renault Build a Better Car for 2020
Published 12/16/2020, 5:27 AM EST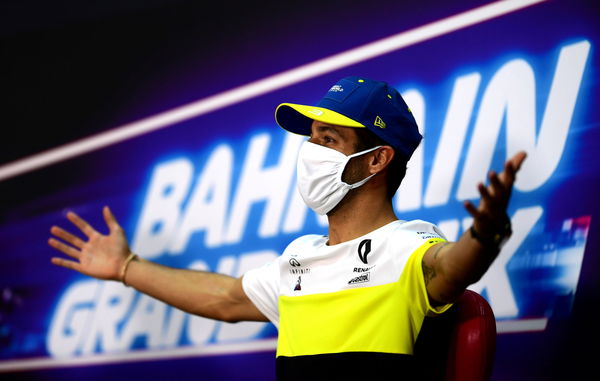 ---
---
Renault wasn't really competitive when Daniel Ricciardo joined the team in 2019. However, the French team looked in absolute top form throughout the 2020 season and secured 3 podiums in the curtailed season. Ever wondered how Renault made such a massive leap in performance?
ADVERTISEMENT
Article continues below this ad
Well, it was Ricciardo. Apparently, the Australian compared his car to the one he drove during his period in Red Bull. He gradually used his experience in Red Bull to get rid of Renault's weaknesses and gave them a better car.
How Daniel Ricciardo set his Renault up
ADVERTISEMENT
Article continues below this ad
During a podcast, the interviewer asked Ricciardo if he had ever driven his Renault like a Red Bull. "Yeah, there's definitely an element of that," Ricciardo replied while featuring in the podcast, In the Fast Lane.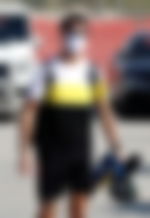 "And even last year, like, we were trying to set the car up; I don't wanna say more similar to Red Bull. But, I was just trying to set it up in a way which, you know, obviously where Red Bull's strengths were. I was trying to get the car to go in that direction."
Despite the fact that Ricciardo is leaving Renault ahead of the 2021 season, the French team will not be worried about the Australian's absence. He has already provided the team with a strong base. Now, with Fernando Alonso's entry, Renault can strengthen their base and chase more podiums and race victories.
Ricciardo reveals he was comfortable with this year's Renault after Red Bull-like changes
The future McLaren driver revealed about setting the Renault up to suit his driving style. "I was like, 'Well, Red Bull was much better in this area. So right now, this is what's holding us back. So, let's set the car up to try and match the area'," he said.
ADVERTISEMENT
Article continues below this ad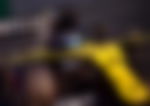 During the early stages of this season, Renault was slower than other mid-field teams. However, the team found a breakthrough in their development sector and took the fight to their rivals, McLaren and Racing Point. And the driver who led the team from the front was unsurprisingly Ricciardo.
"This year, I think, not only was the car better, but there was me, familiar, comfortable. And I was like, let's just go now. It was just more seamless," the Australian said.
ADVERTISEMENT
Article continues below this ad
Ricciardo will now be moving to McLaren, who, like Renault, also look in good shape. Hence, one slight push from Ricciardo's side could help the team lead the mid-field battle next season. Can the 'Honey Badger' do it again in McLaren provide the team with more podiums in 2021?