Daniel Ricciardo Very Unhappy with Renault's Strategy for the Sakhir Grand Prix
Published 12/07/2020, 7:03 AM EST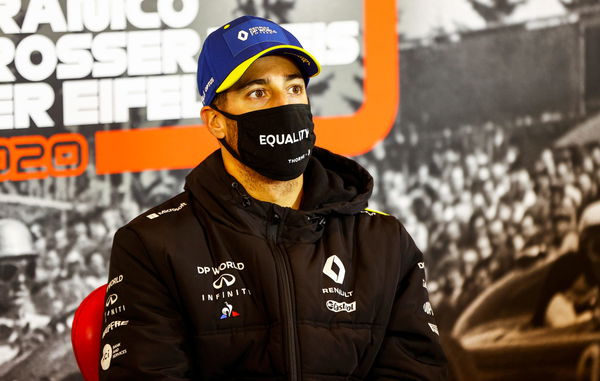 ---
---
The fight for P3 brought a whole new level of competitiveness to the midfield battle in yesterday's Sakhir GP. Despite his best efforts, Renault driver Daniel Ricciardo was unable to step on the gas and improve on his P5 finish.
ADVERTISEMENT
Article continues below this ad
His teammate Esteban Ocon, on the other hand, had a field day, notching his first podium in F1. So, from a Renault perspective, all was not lost as both their drivers finished in the top five.
Daniel Ricciardo was not pleased with the race strategy
ADVERTISEMENT
Article continues below this ad
Ricciardo, however, was understandably disappointed with the showing in the race. He believed that considering the circumstances in the race, they could have looked to finish better than just fifth.
He is quoted as saying, "It's a pretty sad fifth I'd say, I wasn't particularly pleased with how the race panned out in terms of strategy. There was a few calls which I thought we just missed the ball, we were just kind of a step behind."
"It's a mix because you know Esteban's second, so second and fifth is huge for the team. But then you see Racing Point one and three so it's like, tough."
Ricciardo sensed a lot of opportunity in the Sakhir GP race
The Renault driver added and said, "I mean as soon as the start happened we're P4 on lap one, Max was out obviously a contender for the podium. And I felt like there was a lot of opportunity today."
"Obviously congrats to Perez but for all of us, a car that pits on lap one, you can't let him win the race.
"I feel we all missed out today.
ADVERTISEMENT
Article continues below this ad
With a pit-stop of nearly 2.8 seconds, Ricciardo came out onto the track with a little traffic ahead of him. Ultimately, the race pace was only enough to guide him to a P5 in the end.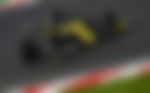 "But yeah we got undercut in the pit stop so that whole second stint, we spent behind Kvyat. And I felt for the track position we had, we could have done more," concluded Ricciardo.
ADVERTISEMENT
Article continues below this ad
The season finale at Abu Dhabi represents the last opportunity for Ricciardo with Renault. Prior to his move to McLaren, the intention from the Australian would be to depart on a high note, possibly in the form of a podium finish.