Daniil Kvyat Picks the Best Driver on the Current F1 Grid
Published 03/29/2020, 3:48 AM EDT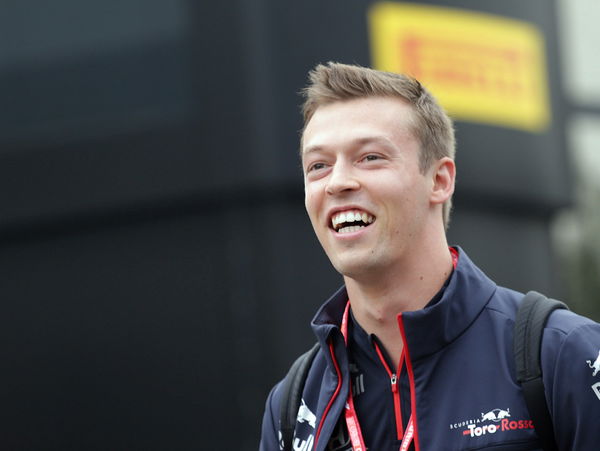 AlphaTauri's Daniil Kvyat recently chose one driver as the strongest of all on the current F1 grid. The Russian's choice was pretty obvious as there's only been one man who's dominated the sport in recent years. Kvyat also revealed who he thinks was an ideal teammate across his Formula One career.
ADVERTISEMENT
Article continues below this ad
Daniil Kvyat chooses an ideal teammate
Daniil Kvyat's F1 career has been one hell of a roller coaster ride. The Russian burst onto the scene in 2014 with Torro Rosso, spent only a season with the team before being cast onto the stronger sister team in Red Bull. Sadly, things went downhill from there as the Russian's avoidable mistakes on track cost him dearly. Red Bull sent Kvyat back to the junior team before ultimately dismissing him from F1 altogether.
ADVERTISEMENT
Article continues below this ad
2019 was the year of redemption for Kvyat. The Russian made his comeback to the sport and achieved Torro Rosso's second podium in F1 after a fantastic drive at the German Grand Prix. Sadly, it wasn't enough to convince Red Bull to give the Russian a second chance.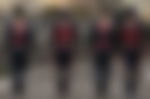 While playing musical chairs with his F1 career, Kvyat's partnered a number of teammates across both teams. This includes highly-rated drivers such as Daniel Ricciardo and Carlos Sainz. When asked to pick an ideal teammate, Kvyat chose Ricciardo.
"The ones I had were all quick and very competitive. In addition, one of the fastest is Ricciardo. When we were at Red Bull together it was a good season. But everyone is very fast" said Kvyat, speaking to Sky Sports.
The Russian outscored Ricciardo in only his second F1 season and first with Red Bull.
ADVERTISEMENT
Article continues below this ad
Hamilton – the best driver
When quizzed on whom he considers the best driver on the grid, Kvyat chose the reigning champion. This isn't a complete surprise, considering Hamilton's been untouchable for the last few years in F1.
The facts speak for themselves, Hamilton wins them all. He has inexhaustible confidence in his Mercedes",
ADVERTISEMENT
Article continues below this ad
Lewis Hamilton is gunning for a record-equalling seventh World Championship. Achieving the feat would tie the Briton with Michael Schumacher as F1's greatest driver by the record books.
With Torro Rosso transforming into AlphaTauri, Kvyat has the opportunity to wipe the slate clean with a brand new team.