Daniil Kvyat Ready to Partner Max Verstappen at Red Bull F1
Published 03/06/2020, 4:18 AM CST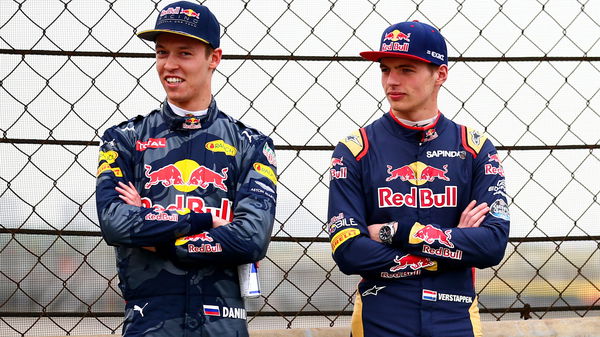 ---
---
AlphaTauri's Daniil Kvyat revealed that he would like to be teammates with Max Verstappen in the future. The Russian also reflected on his previous teammates while driving for Red Bull and Toro Rosso.
ADVERTISEMENT
Article continues below this ad
The torpedo's return to F1
Kvyat's F1 career trajectory has always been full of ups and downs. However, the Russian hit rock bottom at the end of the 2017 season, when he was prematurely sacked from Torro Rosso. Ironically, Kvyat's replacement was Frenchman Pierre Gasly (who's F1 career is also similar to the Russian's).
ADVERTISEMENT
Article continues below this ad
Kvyat's return to F1 in 2019 was a resounding success. The Russian displayed phenomenal racecraft at times and even picked up Toro Rosso's second podium in the sport in Germany. Unfortunately, Kvyat's positive performances are often overshadowed by his mistakes on track. These avoidable incidents have earned him the nickname – 'torpedo'.
Case in point, Kvyat's incidents with various drivers in China, Singapore, USA and Mexico. Not only did the 'torpedo' ruin his chances of a good result but also a seat at Red Bull. Therefore, it shouldn't come as a major surprise as to why the Milton-Keynes outfit chose Alex Albon.
In his debut season with Red Bull, Daniil Kvyat managed to outscore teammate Daniel Ricciardo. The Russian lived up to Red Bull's expectations however things started to go downhill in the following season.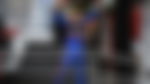 Daniil Kvyat ready to take on Max Verstappen
Despite all the setbacks, Kvyat remains positive and proclaimed he was ready to partner Verstappen at Red Bull if given a second chance.
Speaking to Racing News 365, Kvyat said:
"It would certainly be nice to be Max's teammate,"
"He is now in a good place with a team that does everything for him, and besides that, he is also mentally very strong. For those reasons it would be interesting to be his teammate."
Kvyat also had words of praise for his team, which recently underwent a major transformation.
"I agree with Franz Tost that we are no longer a junior team because this year we have an experienced driver lineup,"
ADVERTISEMENT
Article continues below this ad
"I also think we are now able to move forward faster with regard to developing the car."
Kvyat also reflected on previous teammates – Ricciardo and Carlos Sainz.
"That was an interesting year because Daniel had beaten Sebastian Vettel the year before but I could still beat him that year in the number of points," said Kvyat on outscoring the honey badger.
ADVERTISEMENT
Article continues below this ad
It will be interesting to see what Red Bull do with their driver lineup for the future.