"Dark Lord" Fernando Alonso's $300 Million Miracle Compared to Elon Musk's Unbelievable Revival of Dead Crypto Currency
Published 03/15/2023, 8:30 AM EDT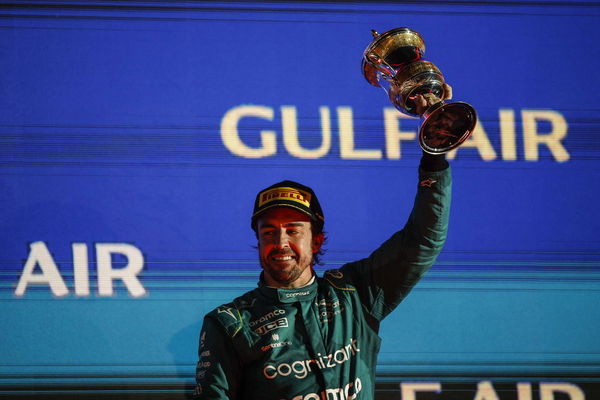 Racing Point's rebranding as Aston Martin, the bright future and livery of the new team, seemed to be covered by dark clouds and bad luck. However, the tide now seems to be turning in their favor as their 2023 challenger and the beast Fernando Alonso driving it looks set to do the unthinkable. The turnaround of the shiny green teams' future and financial prospects has been compared to SpaceX owner, Elon Musk's peculiar investment in a meme-like entity.
The meme cryptocurrency, Dogecoin, was developed as a joke and remained a target of social media digs until the Tesla honcho Elon Musk decided to invest in it. And while Bitcoin saw a downward spiral, Dogecoin saw an instant spike. The same trend can be observed at the Silverstone-based outfit, as the team which was being ridiculed up until last year is now already $300 Million richer because of Matador Alonso. And the self-proclaimed anti-hero has pulled an Elon Musk but while driving a car.
 

View this post on Instagram

 
ADVERTISEMENT
Article continues below this ad
The hosts of The Red Flag Podcast are seen discussing the move of Alonso which is benefiting Aston Martin stocks massively. The hosts in the conversation said, "Aston's success, the stocks shot up a bunch. Fernando Alonso did that sh*t with his car. He did that driving a f*****g car. What Elon Musk does to the stock market, Fernando Alonso did with his f*****k steering wheel. What Elon Musk did to Dogecoin, and Fernando Alonso did to Aston Martin stock. By driving well, just by being the Dark Lord himself."
While the man has already made his team a few hundred million dollars richer, the next stop is his third championship, which he has been after for the past 16-17 years.
Fernando Alonso has gone full throttle in his Aston Martin Campaign
ADVERTISEMENT
Article continues below this ad
The Spaniard who is one of the best drivers of our times hasn't quite had the car to match his talent for the most part of his career. And when he finally has one, he wants to take complete advantage of the situation and not settle for smaller wins.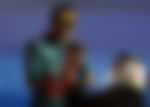 Next-GenAuto.com quoted the Spaniard as saying, "A 100th podium? A 33rd victory? No, I'm going for a world championship." [translated via Google Translate]. Alonso's bullishness about his title aspirations isn't all that delusion. "We have huge changes coming to the car. So far everything that has been announced to me by the technical team has materialized. If these developments bring the hoped-for gains, it will be normal to aim high," explained the man currently sitting 3rd in the Driver's championship.
ADVERTISEMENT
Article continues below this ad
Watch This Story: Max Verstappen Has Spent 25% of His Fortune on This Beauty – Have a Look!
What do you think fate holds for Aston Martin this year? Can they pull an unthinkable?
Edited By: Varunkumaar Chelladurai