Data Shows Max Verstappen as the Slowest Driver of All During Qualifying at British GP
Published 07/17/2021, 6:26 AM EDT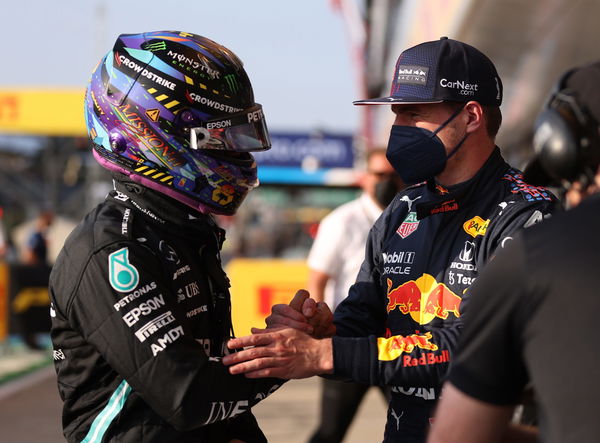 ---
---
It was a rather disappointing qualifying session for Max Verstappen, as the Dutchman failed to beat Lewis Hamilton to P1. The seven-time world champion looked like the second fastest car throughout the session but managed to deliver when he needed it the most.
ADVERTISEMENT
Article continues below this ad
However, what's interesting is that the Red Bull driver denied Hamilton being the fastest car on the track. Instead, he claimed that he wasn't able to attack any corners due to odd understeering, which consequently led to a loss in speed.
So, how far were Verstappen's claims true?
ADVERTISEMENT
Article continues below this ad
Well, data suggest that Verstappen was in fact struggling for pace through the final Q3 run.
Max Verstappen, the slowest of all in the speed trap
Verstappen lost a substantial amount of time to Hamilton in sector 1, with the gap being around 0.2s. What's more, the Dutchman's Red Bull was also the slowest car on the speed trap.
While Hamilton topped the sheet with 330 km/h, Verstappen was down in P20 with 320.9 km/h, the difference being almost 10 km/h.
Los parciales y velocidades de la clasificatoria de ayer. Hamilton fue 0,2" en sector 1. Verstappen fue el más lento en la recta y Hamilton, el más rápido(+10km/h)

Hamilton was 0,2" quicker on S1. Verstappen is the slowest and Hamilton the quickest at the speed trap(+10 km/h) pic.twitter.com/hizNsvmj0y

— Albert Fabrega (@AlbertFabrega) July 17, 2021
However, his sector 2 and 3 times were impressive, and a perfect sector 1 was all he needed to propel himself up to P1 in qualifying, which he failed to do so.
Nevertheless, the race for pole position is yet to begin, and Verstappen could become the first Red Bull driver in years to secure four consecutive pole positions in F1. And his prospects of accomplishing the feat are shining bright.
Verstappen's actual claims during the post-qualifying interview
Following the qualifying session, Verstappen opened up about why he wasn't as quick as Hamilton in Q3. "No, we just need to look at ourselves," he said.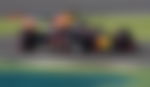 "Because I think the car itself wasn't actually handling quite well. But, it's just a lot of understeer. So, I couldn't really attack any corner, just waiting for the front to grip up. Bit of a weird feeling to be honest to drive. I don't think it was a set-up or front wing related."
ADVERTISEMENT
Article continues below this ad
Overall, this is the kind of starting grid one would have yearned for, for the sprint race. Hamilton will be starting alongside Verstappen, and thus, it is likely to be an incredible adrenaline-induced racing between the two title contenders from start to finish.
But who is ultimately going to come out on top?
ADVERTISEMENT
Article continues below this ad
Watch Story: Top 5 wins of Max Verstappen's F1 career
Trending Stories