'Deal with It' – Renault Defend Entering Fernando Alonso in F1 'Young Driver Test' Amid Criticism
Published 12/06/2020, 5:26 AM CST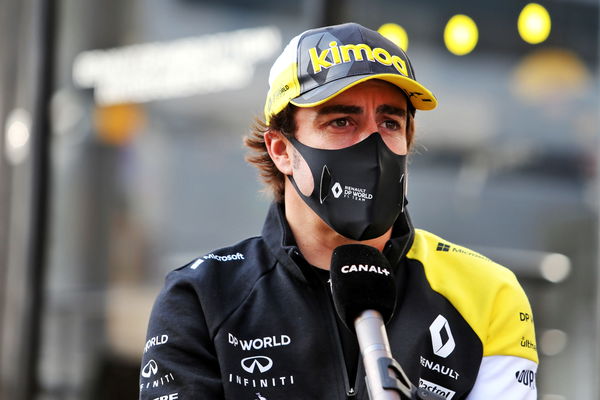 ---
---
When Renault announced Fernando Alonso as their driver for 2021, fans were expecting fireworks for the next season. Little did anyone know that he would become a subject of controversy even before he took to the F1 grid. However, this time he is grabbing attention for all the wrong reasons.
ADVERTISEMENT
Article continues below this ad
The former two-time World Champion is taking part in the 'Young Driver' Test at the end of the season. As the name suggests, the main purpose of this test is to give youth a chance. Hence, this decision is attracting criticism like a magnet.
However, Team principal Cyril Abiteboul has launched a staunch defense. Highlighting their record with young drivers, he said, "I don't think that any manufacturer has invested half of what we have invested for young drivers, with our young driver's academy. Drivers that we are supporting financially, and with different activities, with Formula Renault Eurocup.
ADVERTISEMENT
Article continues below this ad
"More than 50% of the drivers in Formula 1 today are coming from the ranks of Formula Renault Eurocup."
It is also important to note that Alonso is coming back to the F1 scene after a sabbatical of two years. Moving on from Daniel Ricciardo, they have to look ahead to the next season. They want to give Fernando ample running time with the car. The governing body of the sport agrees –
"This time round, because we are thinking of next season, because we need to move on from what's been a great relationship with Daniel and we want to project ourself into a new relationship with Fernando, we ask for that permission which the FIA has the absolute right to grant and they granted it.
"So, it is what it is and people simply need to deal with it."
ADVERTISEMENT
Article continues below this ad
Can Fernando Alonso get back to his best?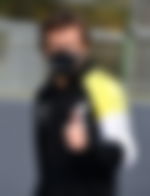 He will have his work cut out if he wants to. Age and time aren't on his side, and neither is the car. It may be a respectable mid-field car, but he will need more than that to topple the Mercedes and Lewis Hamilton.
ADVERTISEMENT
Article continues below this ad
Renault has the ambition to return to the top, and Fernando Alonso envisions lifting his third Driver's title. Both of them have to bring their A-game to bring back the glory days.