"Decent Gap Between Ferrari and Red Bull" : Former F1 Driver Reveals Sad News for the Scuderia
Published 06/16/2020, 1:48 AM EDT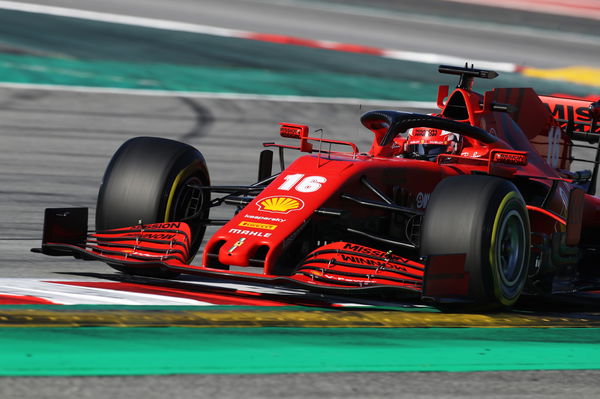 ---
---
Many don't consider Ferrari to be Mercedes' biggest title challenger this season. The Scuderia team looked awfully off the pace in the pre-season winter testing in Barcelona. They looked to be some way off the likes of Mercedes and Red Bull, so people are definitely skeptical of their chances. Even former F1 driver, Karun Chandhok isn't too optimistic.
ADVERTISEMENT
Article continues below this ad
Karun Chandhok thinks that Ferrari are third in the pecking order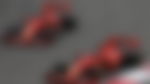 ADVERTISEMENT
Article continues below this ad
Sky Sports interviewed the former HRT and Lotus driver Karun Chandhok. Karun said, "Speaking to people at Ferrari as well as Red Bull, as I have in the last few weeks, the indications certainly were that the pecking order was, Mercedes, Red Bull then Ferrari. In fact a decent gap between Ferrari and Red Bull. Now, We all know from last year that testing doesn't indicate everything, but it seemed pretty conclusive from the long runs and the information the teams extrapolated across all the six days."
Furthermore, he said, "They're on the back foot. They've got to now deal with it because they've got this car for the next two seasons effectively, this year and next. They've got to find a way to dig themselves out of the hole and at least get to a stage where they're winning races again. This is Ferrari, this is the biggest team on the grid with the biggest budget and two top-line drivers.  There is no excuse for them not to be at least winning races. That's the minimum they really would want."
However, the SF1000 which will race in Austria won't be the exact same one seen in Barcelona. Ferrari have bolstered their car since the winter testing with a new engine and gearbox upgrade, which will be ready, come the first Austrian Grand Prix. Nevertheless, they'll be without the new aerodynamic upgrade to the nose, at least in the first race. They'll still start the season as third best and really its only Ferrari and their drivers, Charles Leclerc and Sebastian Vettel, who can change people's outlook with their performances on the track. Regardless, It seems to be a tough season ahead for the Prancing Horse.