"Define Dangerous": Max Verstappen Shares Same Profound Sentiment With Adrenaline Junkie Rival Lewis Hamilton In Recent Confession
Published 11/15/2022, 2:15 AM EST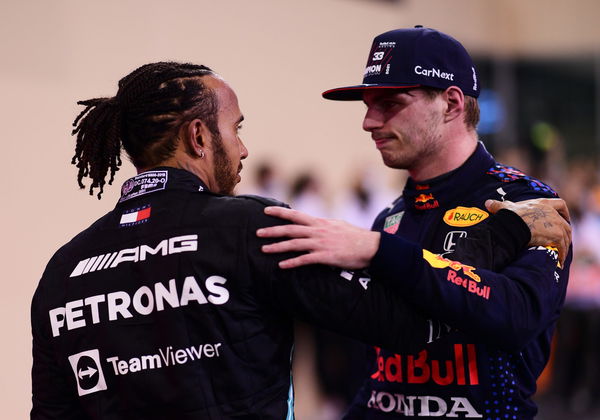 As the 2022 Formula 1 championship season edges closer to the end, we already have a few things wrapped up. Max Verstappen and Red Bull are the champions. The grid for 2023 is almost decided and the drivers are ready to start their vacation after Abu Dhabi. However, some drivers like Lewis Hamilton and Max Verstappen don't spend their vacation sitting on their couches.
ADVERTISEMENT
Article continues below this ad
Most drivers on the grid are extremely rich and young individuals who can get anything they want. Something these individuals constantly want is a thrill, especially after racing for a better part of the year. Who can blame them? An adrenaline rush is addictive and that's exactly what these drivers are used to.
ADVERTISEMENT
Article continues below this ad
Hamilton has showcased that on multiple occasions with his skydiving or jet ski videos on Instagram. Verstappen is similar in that aspect as with his Instagram as proof. So when Verstappen sat down with GQ magazine to answer his fans on the internet, he took one comment personally.
The comment read, "What is it with you F1 driver? Always "speed is the limit" always looking for "danger". Can y'all just lay on the beach and do nothing"
The Red Bull man defended himself and his fellow drivers with a logical and fitting reply. "But that's boring, doing nothing. And what's dangerous? I mean, you can also slip in the shower and break your neck or cycle around New York. Define dangerous at the end?" he replied.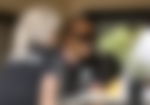 The Dutchman puts logic in the defense of his sport and the things he likes to do in his free time. However, Verstappen wasn't just defending himself, as most drivers on the grid enjoy adventure activities.
Lewis Hamilton jumped off a plane 10 times in one day!
ADVERTISEMENT
Article continues below this ad
Apart from defending himself, Verstappen was also defending activities to his rival Hamilton. We are all aware the Mercedes man is an adrenaline junkie. If you have any doubts, his trip to the UAE in April should clear that up.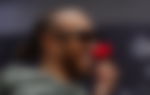 Hamilton posted a video on his Instagram skydiving with a detailed caption. "I've been sky diving for a couple years now but naturally through the pandemic I didn't get to go. Got 10 jumps in, learned something new each time. It's such a great way to clear the mind, recenter and refocus on the week ahead," read the caption.
ADVERTISEMENT
Article continues below this ad
WATCH THIS STORY: Lewis Hamilton Jumps Off a Plane Amidst His Mental Health Woes
Ten jumps in one day! Hamilton really needed to recenter. Maybe the result of the Brazilian GP was a result of the jumps? We highly doubt it but whatever helps the 7-time World Champion!