"Definitely Number 1 On the Grid" – Former F1 Driver Certain of a Lewis Hamilton Dominant 2022 Season
Published 02/12/2022, 4:40 AM EST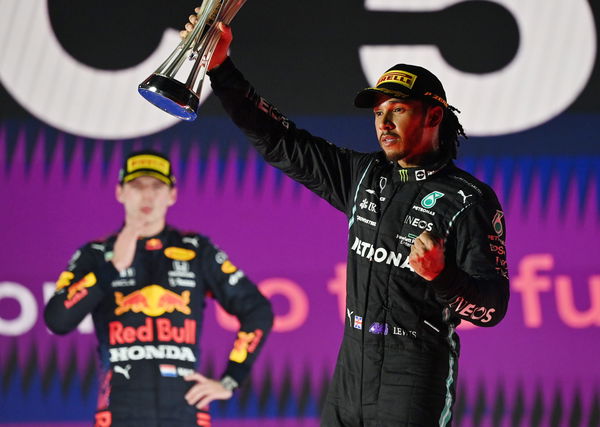 After an ecstatic 2021 Formula One season comprising a mind-blowing title rivalry between Lewis Hamilton and Max Verstappen, the entire racing fraternity is ready to witness round two of this insane on-track bout.
ADVERTISEMENT
Article continues below this ad
However, there is still a load of uncertainty hovering over the 2022 season amidst the incoming regulation changes which might hinder the chances of Verstappen and Hamilton facing each other for the title yet again. A major concern is the potential variations to the hierarchy of the teams.
Can Mercedes and Red Bull hold their throne at the top or will a mid-field team like Ferrari or McLaren find a way to dethrone the pair of rivals?
ADVERTISEMENT
Article continues below this ad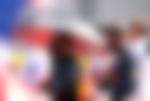 Well, irrespective of what happens, former F1 driver, Sergei Sirotkin, is optimistic that Hamilton will be the fastest driver on the grid this season. The Russian further added that the seven-time world champion could get his redemption on Max Verstappen after the latter defeated him to the title in 2021.
"This year we will of course get completely new cars," he wrote to Formule1. "These should be slower in the corners, which means you have to brake longer and more for this. Compared to last year, you spend more time."
Watch Story: Biggest Crashes From 2020 Featuring Leclerc, Vettel & Grosjean
Advantage Lewis Hamilton amidst 2022 regulation changes?
Well, Sirotkin believes so! The former Williams driver opened up that the 2022 car, which is likely to be slower around corners, will fall into the strengths of Hamilton.
ADVERTISEMENT
Article continues below this ad
"This will mainly be to Hamilton's advantage, again especially on tracks where it matters such as Barcelona and Budapest," he said. "Nobody knows exactly how the 2022 cars will fare, of course, but the fact that in theory, they will be a little more difficult to drive may be somewhat beneficial to Hamilton as he controls his car's balance so well.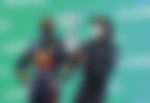 "When you talk about that control over the brakes, rotation, and weight transfer at the entry of a corner, Lewis is definitely number one on the grid. Lewis knows how to 'load' the front axle very well because he has such good feel and control of the brakes. So it actually becomes a sum."
ADVERTISEMENT
Article continues below this ad
Overall, Sirotkin seems to have his bet on Hamilton in the upcoming championship fight. But, will his words come true? Or, will Verstappen defy the odds yet again to challenge the Briton for what could be his second consecutive title?