Despite Incidents of Racist and Sexist Abuse, Max Verstappen's Orange Army Bestowed Upon With Unexpected Present
Published 01/25/2023, 1:00 PM EST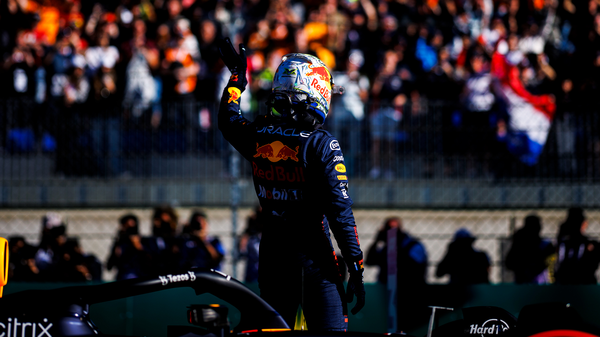 The Max Verstappen fanbase, endearingly called the 'Orange Army', has gained quite a notoriety over the years. Last year at the Dutch GP, we come across incidents of racist, homophobic and sexual abuse against the fans of other drivers. Following the infamous incident of a female Lewis Hamilton fan facing abuse, many fans came forward with their horrific stories on social media. The Orange Army currently enjoys exclusive grandstands at 4 venues. That is going to change in 2023, as that number will increase to 6.
ADVERTISEMENT
Article continues below this ad
The rivalry between Hamilton and Verstappen reached its crescendo at the 2021 season finale in Abu Dhabi. As the race weekend at the 2022 Dutch GP began, reports of Hamilton fans facing all sorts of abuse at the hands of Verstappen fans came to the fore. The Mercedes driver raised his voice against the unruly behavior at the Austrian Grand Prix, through social media.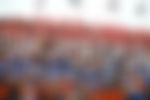 However, F1 is ready to reward the Dutchman's fans. Until now, the Orange Army had exclusive grandstands at Zandvoort, Spa, the Red Bull Ring, and the Hungaroring. In 2023, the Spanish GP will join the list, as will the newest fixture, the Las Vegas GP. As per GP Fans, "Benefits of joining the fan grandstands as a Verstappen follower are a travel bag with goodies as well as a chance to win 'unique' prizes, including paddock tours for two people, entry to the Red Bull pit box, and signed memorabilia."
ADVERTISEMENT
Article continues below this ad
During the 2022 race weekend, there were incidents of flare-throwing on the track as well. However, Verstappen refused to take responsibility for his fans.
Max Verstappen shifted the responsibility on F1 to mind the unruly fans
Following the incidents, the F1 released a statement condemning the abusive behavior. They even vowed to work more closely with the organizers in the future. However, when it came to Max, he did not have a lot to say.
ADVERTISEMENT
Article continues below this ad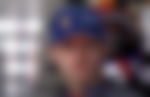 Speaking with the Associated Press, he said, "I think that also needs to be up to the F1 organization, because they are the ones hosting and working together with the promoter to allow people in."
"I'm not in control of what fans are doing. It's the same with any sport, you're not in control of what the fans are going to do," he added. "But if you have a lot of security around, [they] might influence what people are doing in the grandstands. This is not only up to the drivers. "
ADVERTISEMENT
Article continues below this ad
Watch This Story: Max Verstappen Has Spent 25% of His Fortune on This Beauty – Have a Look!
While giving fans separate grandstands will make the race more enjoyable for them, F1 needs to make sure other spectators' experience isn't ruined because of some miscreants.
Edited By: Ranvijay Singh