"Determined to Put it Right": Toto Wolff Seeks Mercedes F1 Resurgence Amidst Risky 'Experiments' at Miami GP
Published 05/04/2022, 11:08 AM EDT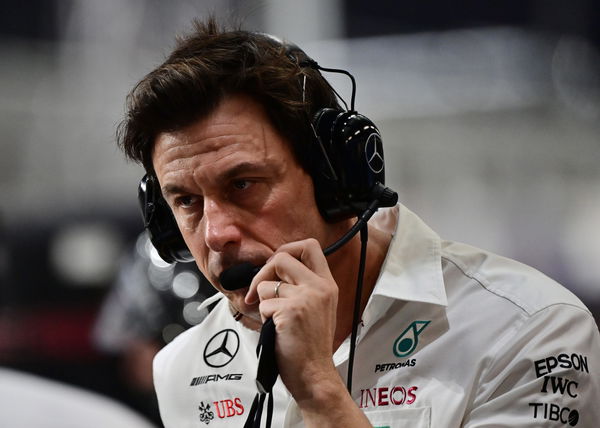 Toto Wolff is facing the most stressful time as the Mercedes team principal. The car's poor performance and porpoising is the number one reason behind the team's poor start. The disastrous showing at the Imola lit a fire in the Mercedes paddock. After apologizing to Lewis on the team radio, Toto has given an update on the next step for the team, and especially for the Miami Grand Prix.
ADVERTISEMENT
Article continues below this ad
Lewis's race at Imola, no matter how bad, will allow Mercedes to make the most out of the data they collected. Toto Wolff hopped onto the team radio to apologize to Lewis and termed the car as "underivable". And that's exactly what the Brackley team is going to make sure doesn't happen again.
ADVERTISEMENT
Article continues below this ad
Toto revealed, "We have found several directions for improving the car, and we will be conducting experiments in Miami to correlate those simulations, and hopefully confirm the development path for the coming races. Both drivers have been working in the simulator ahead of Miami and the factories have been busy producing updates for the next races."
"The saying 'smooth seas do not make good sailors' comes to mind. This team has shown its resilience over many years and the difficult start to this season has lit a fire within every team member, determined to put it right." added Toto.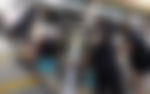 If the experiment doesn't work, The Miami Grand Prix might be another poor race for the Mercedes pair. But this will definitely pave the way for the coming races. And that is exactly what they need to stay alive in the championship charge. Lewis' eighth driver's championship hopes might still come to life if he can get a competitive car. But before that, he has his teammate Russell to beat in races and on the points table.
ADVERTISEMENT
Article continues below this ad
Toto Wolff will have to take a call, eventually!
As things stand, George Russell is ahead of Lewis Hamilton in all aspects. Ahead in points, he's been finishing higher than Lewis. This has caused a select group to ask questions about the paddock hierarchy in the coming seasons. But this is not an unfamiliar situation for Toto.
Watch This Story: Fans Tattoos Positive Energy: A Glimpse Into Lewis Hamilton's Eventful Week In New York
ADVERTISEMENT
Article continues below this ad
Previously, Toto faced a similar predicament in 2016 with Lewis and his ex-teammate Nico Rosberg. Although Lewis was already a world champion by then, Silver Arrows gave neither the preference. To each, their own was the philosophy back then.
We wonder how long will it be before the Mercedes paddock put both drivers on equal footing. If it ever happens.