Did Sainz Spoil Ferrari Strategy Before Bahrain GP? – "Fernando Must've Been Rubbing His Hands"
Published 04/06/2021, 2:12 AM EDT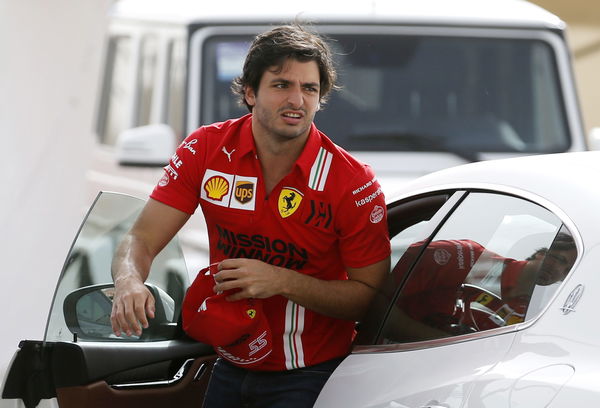 ---
---
Ferrari had a decent day at the office the last weekend in Bahrain with both Carlos Sainz and Charles Leclerc seeing the checkered flag inside the top 10.
ADVERTISEMENT
Article continues below this ad
And while the Monegasque had an eventful race, battling alongside the McLarens, there was Sainz, who looked a bit too cautious throughout the race, rather than taking up an aggressive approach. He was constantly under pressure from drivers behind him, as he struggled a bit longer than expected to pull away from such threats.
Of course, that was expected, considering the Spaniard implied that he would be taking it easy over his debut with the team. However, this implication by Sainz left a former Spanish racing driver quite disappointed.
ADVERTISEMENT
Article continues below this ad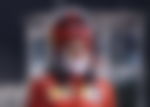 Pedro de la Rosa, Ex-F1 driver, revealed that the Ferrari driver shouldn't have spelled his strategy out loud right before the race.
"I think that in motor racing, you can have an aggressive approach, You can start more conservative, whatever. But you never have to say what's your approach, really," he said while featuring in the F1 Nation podcast.
"So, that's the only thing. I felt that he should have never said that. Before the race, he said that 'I'm going to be conservative. It's the first race with Ferrari'," Pedro continued.
The Ferrari driver was not conservative: Pedro de la Rosa
Pedro opened up that the rival teams and their drivers, including Fernando Alonso, would have been aware of Sainz's conservative approach.
"I mean the guys next to him are animals, you know. Fernando [Alonso] must have been rubbing his hands saying, 'okay, it's my turn'. And you watch his start," he said. "He was not conservative, actually. And he lost 1 position to [Lance] Stroll because he was trying to attack Fernando.
"So you just don't say what your strategy is going to be, especially. And in your first race, you have to be massively aggressive. So, I don't think that message came across as it had to. He shouldn't have said it. He was not conservative. That's my view."
ADVERTISEMENT
Article continues below this ad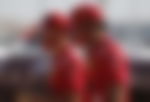 It is still early days for Sainz at Ferrari, and despite the lack of experience in the Red beast, the Spaniard managed to secure a handy four points for the team.
And now that Sainz has had a taste of the fully set SF21, one could expect the Ferrari driver to unleash his true pace. And who knows? There could be some juicy battles between Sainz and Leclerc awaiting the fans at the forthcoming Emilia Romagna GP.
ADVERTISEMENT
Article continues below this ad
But who will finish ahead in this intense teammate battle?