Did the FIA Plot Against Ferrari? Shocking New Details Have Come up of Teams' Engine Protests Against Ferrari
Published 04/13/2020, 7:58 AM EDT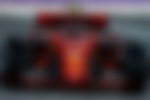 ---
---
In the latest twist to the Ferrari-FIA engine saga, FIA president Jean Todt revealed that he advised other teams to protest against Ferrari late last season. Todt disclosed that he persuaded team principals to file a protest at the Abu Dhabi Grand Prix but teams failed to listen.
ADVERTISEMENT
Article continues below this ad
Todt counseled rival teams to protest against Ferrari last year
Back in 2019 at the US Grand Prix, Red Bull sought clarification with the FIA over a fuel irregularity issue with respect to Ferrari. The governing authority's investigation coincided with the Scuderia losing its sheer pace over the race weekend. The incident made several teams suspicious over the legality of Ferrari's SF90 engine.
ADVERTISEMENT
Article continues below this ad
A few months ago, the FIA released a statement regarding the investigation and declared the issue as resolved. However, all the non- Ferrari powered teams rejected the investigation report over its secrecy and demanded clarification. As ar result, seven F1 teams threatened legal action against the governing body and Ferrari over the engine dispute.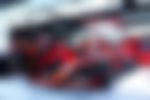 The controversy took a new twist when Todt revealed that Ferrari stopped the FIA from disclosing details of the investigation. The revelation led to massive outrage in the F1 world. Recently, Todt revealed that he actively pushed for a protest but the teams failed to initiate a complaint against Ferrari.
Speaking to Auto Moto und Sport, Todt said:
"When we realized that the engines may not have been operating legally and other teams have informed us of their doubts, we decided in a first step to rule out these doubts for the future"
"I regularly advised the doubters to file a protest. Most recently at a meeting in Abu Dhabi where Chase Carey, Ross Brawn, Toto Wolff, Christian Horner, Peter Bayer, and Nikolas Tombazis were present. But they didn't do it. So I was upset when the teams said in one of their letters that I advised them not to protest. The opposite was the case"
ADVERTISEMENT
Article continues below this ad
Was the FIA successful in finding anything suspicious?
 "We went to great lengths to understand what Ferrari was doing over the winter. Our people went to Italy especially for this. The easiest thing for me would have been to put the matter on file. But since there were these doubts, I asked my technicians to investigate the matter as thoroughly as possible"
Todt also disclosed that the Italian team's engine wasn't completely illegal. Even after a thorough investigation, The FIA couldn't prove Ferrari guilty of acting outside the rules.
ADVERTISEMENT
Article continues below this ad
"We were unable to prove one hundred percent that they did something illegal."