'Didn't Have Perez in Mind' – Max Verstappen Reportedly Preferred Hulkenberg at Red Bull
Published 01/23/2021, 2:40 AM EST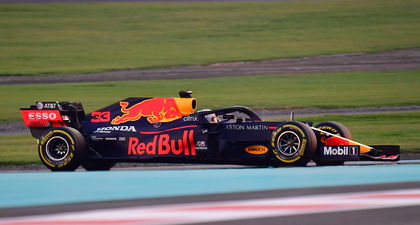 ---
---
After what seemed like an eternity, Red Bull, in December, finally made their decision about who should partner Max Verstappen for the upcoming season. They came to a conclusion that Alex Albon wasn't worth persisting with as the second driver and instead opted to sign the in-form Sergio Perez.
ADVERTISEMENT
Article continues below this ad
The decision to pick up the Mexican makes total sense. Checo has deserved this drive on his sheer driving merit, having forged a career of hauling mid-field cars to the podium. The experience he would bring to the team is invaluable, and he seems the most likely to step up to the challenge.
Fans were more than content to have Perez on board. However, according to Gazzetta dello Sport, Verstappen didn't share the same joy. Reports point out that the Dutchman wanted Nico Hulkenberg instead.
ADVERTISEMENT
Article continues below this ad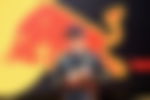 The Gazetta stated (translated via Google), "The Dutchman wanted an experienced driver next to him, but he didn't have Perez in mind.
"According to reliable sources, he would have preferred the German Nico Hulkenberg, who is closer to him in origin and character.
"They are friends, they live in the same condominium in Monte Carlo and they also hang out outside racing."
Hulkenberg was initially linked to Red Bull while Albon continued to underperform. However, the fact that he wasn't on the grid and that Checo kept putting up headlining performances, means the option came down to only two drivers, Perez and Albon.
What made Perez a more attractive option for Red Bull than Hulkenberg?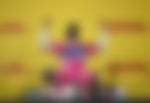 For starters, Perez and Hulkenberg have been in similar teams and have a similar number of races under their belts.
However, Perez has 10 podiums to his name, including a win, but Hulkenberg doesn't have any podiums in F1.
Moreover, Perez's signing opens up the market in Latin America for Red Bull. Accoding to the Gazzetta, "Other factors may have entered, including political ones, linked to the presence of Mexico in F1 and the important sponsors who support him."
ADVERTISEMENT
Article continues below this ad
Also, Checo brings in significant financial backing to the team. Plus, Perez's performances in 2020 made the choice a no-brainer, really.
After churning through a good number of drivers from the academy. Red Bull would hope that their non-academic recruit can step up to the plate.
The Mexican will have an incredibly tough task to keep up with Verstappen. Moreover, there is also the added pressure from the media, now that he's in a bigger team.
ADVERTISEMENT
Article continues below this ad
Will Perez sink or swim at the Milton-Keynes based outfit? We'll find out once the season gets underway in Bahrain.