"Didn't Think It Was Sh*t": Ricciardo Clarifies Misunderstood Comments During F1 2022 Car Launch
Published 07/15/2021, 1:59 PM EDT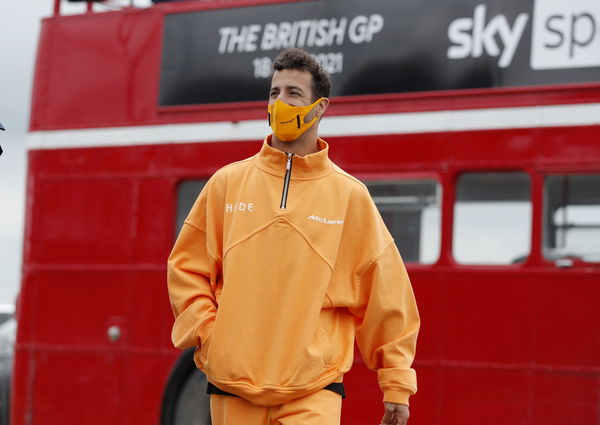 ---
---
Earlier today, Formula One launched the first look of the new era. While the new design drew widespread response, Daniel Ricciardo gave his own opinions on the 2022 F1 car.
ADVERTISEMENT
Article continues below this ad
However, before he could do that, he needed to clarify a few comments he made during the countdown to the big reveal.
Daniel Ricciardo clarifies he has no issues with the new F1 car for 2022
ADVERTISEMENT
Article continues below this ad
With fans across the world waiting for the big reveal, F1 unveiled its design for its cars from the 2022 season. Along with broadcasting the reveal on Facebook and YouTube, all 20 drivers lines up around the new design at Silverstone.
During the countdown, one microphone caught Ricciardo saying, "Yeah, no it's terrible. It's sh*t, it's worse." While many suspected the Australian aimed those comments towards the new car, he cleared the air at the press conference ahead of the British Grand Prix.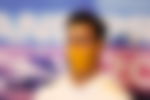 He said, "I will clarify that I definitely didn't think it was sh*t. I was actually quite okay with it and I think I mentioned something about liking the rear. Anyway there is no negativity around the new car here."
In addition, the Honey Badger admitted he might have had a problem with the paint scheme, and not the car itself. "To be honest I do not recall saying anything like that because I actually thought it was pretty cool. I wouldn't have been that aggressive to it, maybe it was the paint scheme, but I wouldn't have said that about it [the car]."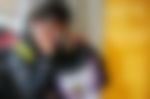 Ricciardo: I don't swear around Lando!
Although much was made of his comments, the 32-year-old managed to add humor to the whole situation. He joked by saying he would never swear when he is around his McLaren teammate Lando Norris.
ADVERTISEMENT
Article continues below this ad
He said, "I'm actually curious now. Was I standing next to Lando? I don't swear around Lando because he is still quite young. You have got me there."
With the Australian clarifying his stance on the car for the new era, he turns his attention to the race weekend at Silverstone. While he garnered decent points during the triple header, he will hope to keep the momentum going at the birthplace of F1.
ADVERTISEMENT
Article continues below this ad
WATCH STORY: When F1 Drivers Had a Blast on Top Gear Featuring Hamilton, Vettel & Ricciardo