'Disgraceful' Red Bull Team Orders Conjure Painful Ferrari F1 Memories From 2002 Austrian GP
Published 05/22/2022, 12:32 PM EDT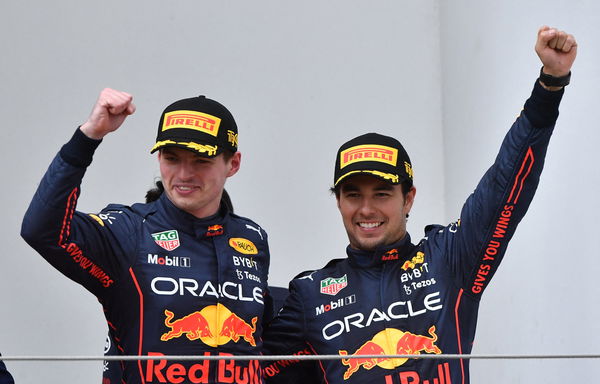 The Spanish GP did not disappoint us. An unfortunate power unit failure for Ferrari and Charles Leclerc forced him to retire in the early part of the race. Meanwhile, Max Verstappen capitalized on the Monegasque's bad luck and once again took home the honors. It's a hat-trick of race wins for the reigning champion. Now Verstappen and Red Bull have taken the lead in the respective championships.
ADVERTISEMENT
Article continues below this ad
His teammate Sergio Perez finished behind him. Nevertheless, many felt disappointed as he had a golden opportunity to take home the win. The 32-year-old was given orders to give way to Verstappen, and it reminded fans of a certain 2002 Austrian GP.
ADVERTISEMENT
Article continues below this ad
The Dutchman had an issue himself as his DRS flap. As a result, he was stuck behind Russell, who defended against him valiantly. At the same time, the Mexican capitalized on it and went into the lead. As Verstappen's issues were solved, he comfortably got ahead of the Mercedes driver and he had Perez in his sights. Red Bull then gave team orders for Verstappen to pass Checo and, as a result, the Dutch driver won the race.
Similarly, in 2002, Ferrari's Rubens Barrichello was leading the Austrian GP when the team asked him to give up his place to Michael Schumacher. Barrichello initially did not respond to the order, but the German eventually got ahead.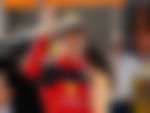 Many questioned the timing of the orders as Schumacher won the first 4 out of 5 GPs. And Schumacher, in the end, won the title by a huge margin. Well, fans believe Checo endured a similar fate today and reacted to the similarity of both the races.
Twitter compares Red Bull team orders to Ferrari's in the 2002 Austrian GP
Fans certainly found a huge resemblance to the incident in 2002 that sparked wide debates at that time.
Austria 2002 🤝 Spain 2022

— ur mum (@annalise_f1) May 22, 2022
I think most Perez and neutral fans care. It just makes a sham of the sport… and after just Round 6. Disgraceful. It needs to be made illegal again just like it was after Austria 2002. Max already has a tainted legacy just like Schumacher. pic.twitter.com/YWMgzlmZG6

— Voice of Reason (@voiced_reason) May 22, 2022
This fan came into Max and Red Bull's defense. At that time Verstappen was quicker than Perez, so according to this fan, Red Bull made the right decision to let him take the lead.
People are treating this like Austria 2002 lmao it's ridiculous
Max was faster and it's better to let him through than risk a DNF racing each other hard

— Cammie Marie 🏳️‍⚧️🦋 (@Swiftie89MV33) May 22, 2022
Letting Max pass in the 6th race of the season is some Ferrari Austria 2002 shit for me… I mean I understand why they are doing it but just feels a little off. #SpanishGP

— Bo F1 ⚪️ (@f1bo2) May 22, 2022
WATCH THIS STORY: How Fast Can F1 Cars Go? Comparisons With MotoGP, IndyCAR, NASCAR and Formula E
Sergio letting Max through is the easiest overtake you'll see this season.

I'm getting Ferrari, Austria 2002 vibes there. 🤢#SpanishGP 🇪🇸

— Ashley Woodhouse (@AshWoody90) May 22, 2022
ADVERTISEMENT
Article continues below this ad
Can I just-
AUSTRIA 2002 brought outrage. I expect SPAIN 2022 to inspire similar feelings in the future.

— Maya | F1 (@major_letdown) May 22, 2022
team orders at this stage of the season but you won't hear it because it's not ferrari and it's not in austria and it's not 2002

— jas☔️ (@statmilton) May 22, 2022
ADVERTISEMENT
Article continues below this ad
"I am happy for the team but we will speak later," said Perez after he finished P2. In the end, the Mexican played his part and was happy that his team won the race. However, Red Bull's team orders did bring back some memories.
Edited By: Ranvijay Singh