Do 2022 F1 Cars Have DRS?
Published 07/16/2021, 5:15 AM EDT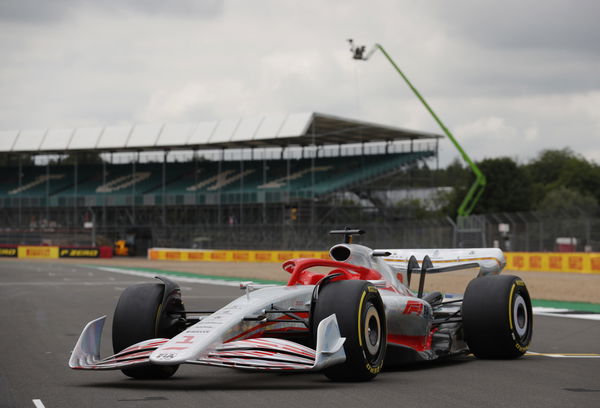 ---
---
Earlier on Thursday, F1 officially unveiled the concept car that is set to rule the grid from the start of the 2022 season. The car undeniably looked stunning, despite being bulky compared to the present cars.
ADVERTISEMENT
Article continues below this ad
However, when the focus shifted onto the rear wing, there were several questions showing up on the fans' heads. One of them being, 'will the F1 cars have DRS in 2022'?
Of course, the doubt is reasonable, considering the cars are sporting newly designed rear wings that are capable of spiraling the dirty air upwards rather than pushing it onto the preceding car.
ADVERTISEMENT
Article continues below this ad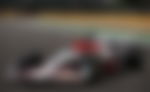 Hence, DRS isn't necessarily going to play a massive role in 2022 as they do now. Instead, slip-stream will probably be the biggest factor in inducing on-track actions next season. So, considering the reduced necessity of DRS, are F1 looking to scrap the feature off of 2022?
Well, the answer is No. F1 are keen on keeping the Drag Reduction System intact on the next-generation 2022 cars.
DRS in F1: How essential has it been?
It has been 11 years since DRS made its way into the sport and has played an impressive role in bolstering overtaking opportunities for the drivers.
DRS is exclusively for the straights, where an F1 car can enjoy a reduction in drag, and consequently gain over 12 kph. And this has promoted overtaking chances very much. But, there are certain circuits, where even the presence of DRS wasn't enough to promote closer racing.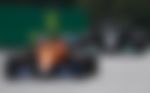 High-downforce circuits like Catalunya, Hungary do possess long straights. However, it is almost impossible for a car to follow another car closely, citing massive turbulent air that causes instability on the following car. And this concern is going to disappear from next season.
ADVERTISEMENT
Article continues below this ad
F1 recently affirmed that 2022's aero changes will help a car follow closely behind another car even around high-speed corners.
Hence, one can only imagine how the combination of new aero design and DRS is going to help the sport witness wheel-to-wheel racing from the start to the chequered flag of a race. So, will F1's desperate efforts at improving racing pay off next year? Only time will tell.
ADVERTISEMENT
Article continues below this ad
Watch Story: From Lewis Hamilton to the Miz: When F1 & WWE Crossed Over