Do F1 Cars Have Handbrakes?
Published 09/11/2021, 6:15 PM EDT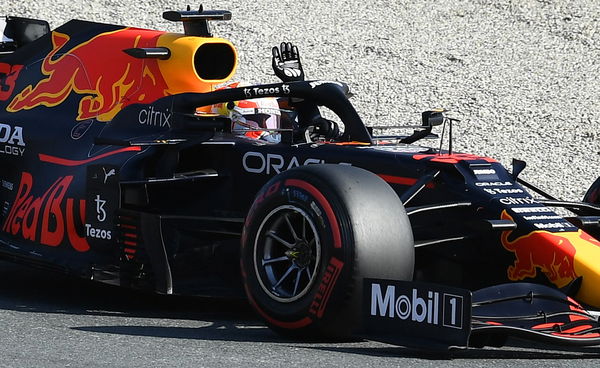 ---
---
The braking system in F1 cars draws some similarities with their on-road counterparts, but a hand brake isn't one of them. Similar to a road car, however, the brakes on an F1 car work on all four wheels.
ADVERTISEMENT
Article continues below this ad
Although the addition of handbrakes would ensure another level of safety, there is no place in an F1 monocoque for the device. Additionally, it wouldn't make sense to install a hand brake for the drivers. An F1 car has a complex braking system that is composed of two circuits of brakes. This means that in case of a braking failure, the second circuit takes over.
F1 braking system explained
ADVERTISEMENT
Article continues below this ad
Braking is an important part of an F1 race. It's crucial in the cornering phase of an F1 car. If the car does not brake in the correct position and the pressure on the pedal is incorrect, it affects the remaining phases of making the corner – from hitting the apex and taking the right line to making a clean exit. This also impacts a driver's lap time.
Technical regulations require each car to have a twin-circuit hydraulic braking system with two separate tanks for front and rear wheels. This guarantees that, even with a complete circuit failure, the braking must still be available through the second circuit. Drivers can control the amount of braking power that goes into the front and rear circuits in the cockpit.
This allows a to stabilize or take into consideration the fall of the fuel load. Under normal operation, about 60% of braking power goes to the front wheels. Because of transferring the load into the deceleration, they take most of the retardation work.
ADVERTISEMENT
Article continues below this ad
When the driver steps on the brake pedal, it compresses two master brake cylinders, one for the front wheels and one for the rear wheels, generating hydraulic pressure. The fluid pressure is sent directly to the front brake calipers.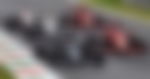 At the rear, there are three separate sources: friction from the brakes, resistance from the spinning engine, called 'engine braking' and electrical braking that takes energy generated by the hybrid electric motor.
ADVERTISEMENT
Article continues below this ad
Thus, the requirement for a handbrake is unnecessary. F1 cars have their own unique braking system, helping the drivers maintain speeds while also ensuring efficiency and security.
Watch this story: Lewis Hamilton's Biggest F1 Crashes