Does Max Verstappen Own a Private Jet?
Published 06/15/2021, 2:45 AM EDT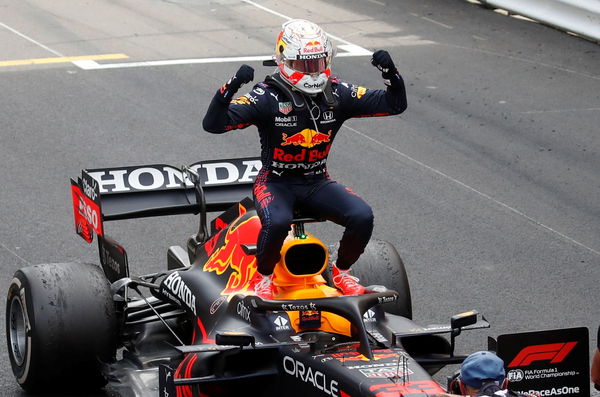 The life of an F1 driver can be tough, driving for 3 days straight, then pack everything and leave for the next destination. An F1 star is always surrounded by glamour, be it fast cars, fame, money. To achieve all this, an F1 driver has to travel thousands of miles. F1 drivers are known to possess private jets. Some of the drivers to own Private jet are Lewis Hamilton, Niki Lauda, Michael Schumacher among others. The new entrant in the list is Max Verstappen.
ADVERTISEMENT
Article continues below this ad
In past, Max Verstappen had to let go of his business class seat for an economy seat. After the 2016 Canadian Grand Prix, Max was informed that his business class seat was booked and only an economy class seat was available. The seat available was by the washroom. Although, without losing his cool, Max boarded the flight.
Red Bull F1 team principal Christian Horner said, "With others it would've been a major issue, but [with Max] it was no issue at all. We got: 'No problem, if that's what's available, I'll do it, I'll go down there'. And I think that's what's so refreshing about him. It's just enthusiasm for being a Formula 1 driver and doing what he does."
ADVERTISEMENT
Article continues below this ad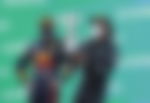 Traveling not a problem for Max Verstappen anymore
ADVERTISEMENT
Article continues below this ad
The flying Dutchman has purchased a Private jet. The Red Bull lead driver has purchased a Dassault Falcon-900EX. Max Verstappen has bought the jet from none other than Richard Branson.
ADVERTISEMENT
Article continues below this ad
The jet is from the famous airplane maker Dassault. It can fly up to 8340 kilometers without refueling. The airplane belonged to Richard Branson's company Virgin Galactic. It was previously registered as M-VGAL. The jet will be run and maintained by the Dutch private jet organization Exxaero.
The Dutch racer is off to a good start to the 2021 season. Above all, He is in the 1st position in the driver's championship, ahead of the seven times world champion Lewis Hamilton.