'Does Not Sound Right to Me' – Sebastian Vettel Hits Back at Alonso's 'Better Driver' Comment
Published 03/26/2021, 2:03 AM EDT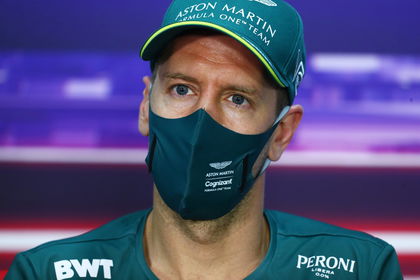 ---
---
Recently, Fernando Alonso made a massive claim that he is better than the likes of Lewis Hamilton, Max Verstappen, and Sebastian Vettel. Since then, fans have been feeding their responses to the Spaniard's comment, with most of them opting for contradictory opinions.
ADVERTISEMENT
Article continues below this ad
Well, add Vettel to that list as well. The 4-time world champion finally responded to Alonso's self-praising statement, calling himself the "better" driver. Although he claimed that he doesn't have a problem with rivals laying their views, he reckoned that such comments could be deemed as "ignorant".
What did Sebastian Vettel say?
ADVERTISEMENT
Article continues below this ad
As reported by Inews, the German opened up that such comments don't sound right to him despite taking it the easy way.
"It does not sound right to me to sit here and say I'm the best, but if others choose to do so that is okay with me. I have no problem with that," he said.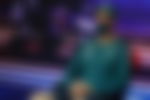 "But it would be ignorant to neglect or forget the amount of talent that is out there and what other people can do as well, how hard they work, and sometimes, even if I don't like it, beat me when they are better. Then it's about how you react."
Vettel was amidst a tough 2-year phase with Ferrari between 2019 and 2020. The German struggled with form and lost to his teammate, Charles Leclerc, handing Ferrari more reasons to sack him. And that's exactly how the reality turned out.
I can be among the best: Vettel
Vettel is set to kick-start a fresh campaign with Aston Martin, come the 2021 F1 season. And despite suffering a massive downfall with his previous team, Ferrari, the German is looking hungry for success with the Greens.
"In the past five, six, seven years it has been Mercedes at the top and if you wanted to win the championship you had to be in that car. Plus the combination obviously of Lewis. I'm not giving any discredit," Vettel said.
ADVERTISEMENT
Article continues below this ad
"What I am convinced of is that I can be among the best, be the best. I have proven to be that but that does not give you a guarantee that you are the best every single day," he continued.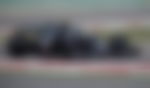 It isn't just Vettel with big hopes, but the whole Aston Martin Racing team as well. Despite hitting a few obstacles during the pre-season testing, the car seems to be pacy enough to at least retain the P4 position on the constructor's table.
ADVERTISEMENT
Article continues below this ad
Hence, will Vettel regain his form with the British team and gift himself and his team a race winner's trophy? Well, it does look possible, but let's wait and see what happens once the five red lights go off.