Double, Triple-Headers in the Past – F1 Could Introduce Quadruple Headers to 2023 Season
Published 06/29/2022, 9:20 AM EDT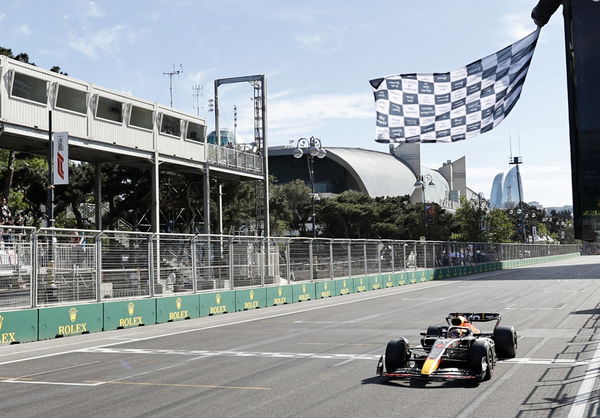 The popularity of F1 is on the rise and, so is the interest in the sport internationally. This attracts multiple investors aching to become a part of the sport. As a result, new venues and teams are lining up to spend their money just to be a part of this mammoth sport called Formula 1.
ADVERTISEMENT
Article continues below this ad
On the other hand, entertaining every investor isn't always possible. Still, F1 is becoming flexible to accommodate the interest. A report suggests the 2023 season could be the longest season yet accommodating 24 races. This is keeping in mind the inaugural Las Vegas GP and returning Qatar GP of 2023.
ADVERTISEMENT
Article continues below this ad
With two more races compared to the current season, the question arises; how will 24 races be accommodated in an already packed calendar?
The triple header, a phenomenon first introduced in 2018, has become a usual event of the traveling circus. And while a double header has become a normality, we might be in for new terminology for the 2023 season. We don't have a name for four races in a row yet, but there's plenty of time before the 2023 season. However, a few team bosses don't agree that will ever come to pass.
"I would be surprised if we did four races in a row," (translated by Google) said McLaren CEO Zak Brown. "That being said, I think it also depends on what part of the world you are in as all the teams are based in the UK or Europe."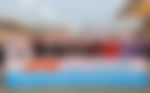 Although, not all team bosses agreed with Brown as the Mclaren team principal is from a different school of thought.
"Purely in terms of the number of events, the 2023 season will not be more demanding than the 2022 season," says McLaren team principal Andreas Seidl.
F1 will need to switch to a regional calendar
The growing internationalization of the sport is definitely adding more and more races to the calendar. And can very well result in logistical nightmares as well as hectic schedules for the teams, especially in the case of back-to-back races.
ADVERTISEMENT
Article continues below this ad
F1 CEO Stefano Domenicali is however working on making the calendar more regional. This will allow multiple triple headers with less traveling, making the entire process more efficient.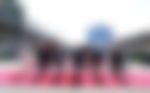 Commenting on the same, Aston Martin's Mike Krack said, "I think making the calendar more regional is the way to go. Triple headers are a killer for staff. If we can get a handle on those two things, I think we can do 22, 23 or 24 races." 
ADVERTISEMENT
Article continues below this ad
Watch This Story: Award-Winning Hollywood Star Keanu Reeves Leads New Disney Docu-Series On Pivotal F1 Era
It will be interesting to see how the F1 hierarchy tackles 24 races in a season if it comes to that.