Drive To Survive: Five F1 Drivers/Teams We Want To See More of in Season 4
Published 03/21/2021, 9:59 AM EDT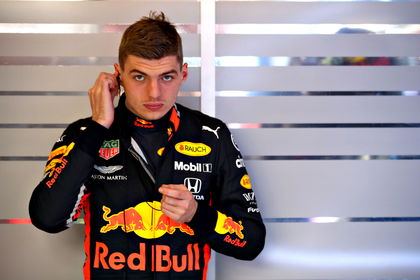 ---
---
Drive to Survive Season 3 extensively documented most of the F1 grid. However, there were still some missing names which left the fans disgruntled, or some who fans felt did not get enough screen times. Since the series is a medium to garner new fans, it is important to portray all the core elements of the sport.
ADVERTISEMENT
Article continues below this ad
With a desire to listen to more opinionated voices and relate to their journey, here are the top five drivers and teams which we want to see more of in season four.
1. Max Verstappen
ADVERTISEMENT
Article continues below this ad
Even though Red Bull were extensively featured in the series, from Christian Horner's animosity with Mercedes to Sergio Perez's announcement, its unofficial lead driver Max Verstappen failed to make a direct appearance.
Drive to Survive's high use of sensationalism displeased the Dutchman, but we need him to put that aside. He will be Lewis Hamilton's chief rival in 2021. And thus, we wish to see all the intense drama that unfolds in the background.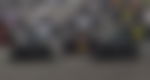 2. Fernando Alonso/Alpine (Drive to Survive debut)
The Spaniard is making his return after a two-year sabbatical. For the new fans of F1 unaware of his exploits, we must tell you that he is box office.
If the Alpine car does not match the skills of Fernando Alonso, he can raise some hell in the garage. As seen by his doomed spell at McLaren, he has a knack for coming up with the most quirky and sometimes insulting remarks.
3. George Russell
Sadly, the Netflix crew failed to film or mention George Russell even in the slightest. They left his rollercoaster ride at Sakhir GP with Mercedes untouched. The reason for them not covering him might be in anticipation of his boring season with Williams.
However, the Briton's stock has gone up since the beginning of last season. Who knows that a mid-season drive for Mercedes might beckon? We would love to catch up on all the action that goes behind the scenes, if that were to happen.
4. Ferrari
While Sebastian Vettel had a fair screen time in the series, Ferrari usually stayed away from the Netflix crew. We would like to see their team boss, Mattia Binotto, put on the spot more often. Plus, we can count on the production department to create a Sainz-Leclerc inter-team rivalry.
ADVERTISEMENT
Article continues below this ad
5. Andreas Seidl
The McLaren team principal scarcely features as the role to attend to the Netflix crew is primarily undertaken by the company CEO, Zak Brown. However, we wish to see more of him and listen to his opinions and thought process.
ADVERTISEMENT
Article continues below this ad
Let's hope that the fourth season is as much of fun, if not more, than season three. The series is a joy-filled ride for us and caters to our appetite for more F1 action.