Drive to Survive Season 3: F1 Insider Confirms Disappointing News for Max Verstappen Fans
Published 03/13/2021, 8:50 AM EST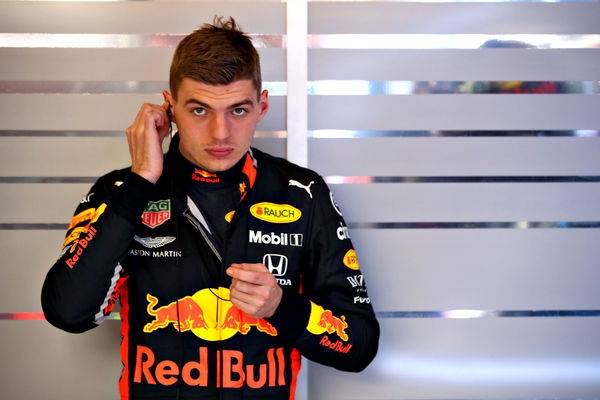 ---
---
Netflix's F1 series, Drive to Survive, has us on the edge of our seats. Streaming just before the new season begins, it acts as the perfect precursor for the fans. We are all waiting to get a sneak-peek of the drivers like Max Verstappen and Lewis Hamilton beyond the racing tracks.
ADVERTISEMENT
Article continues below this ad
However, those two have never prominently featured in the series, especially Max. WTF1's Matt Gallagher has been generating significant buzz for watching the series ahead of its release on March 19, 2021.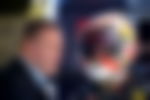 So, he was on hand to reveal the roles, different teams, drivers and Team Principals played in it. Unfortunately for Max's ardent fan base, he had some disappointing news.
ADVERTISEMENT
Article continues below this ad
"He wasn't in it really at all this year. Obviously, they show him on track and things like that, but no, Max doesn't feature.
"I don't think he really wanted to feature this season by the looks of things. Even though Red Bull was quite a bit at the forefront of a couple of episodes. You know, talking about the Mercedes rivalry, but Max really wasn't part of the show, which was a shame."
Max Verstappen is not a huge fan of Netflix's F1 series
From the inner circle of F1, it faces the accusations of being scripted. Indeed, for television purposes, the crew adds an element of sensationalism to create more drama. While fans enjoy them, the drivers do not cherish the sometimes wrongful portrayal of events.
ADVERTISEMENT
Article continues below this ad
It set off Max once as he revealed on a local Dutch TV show that he doesn't like the show at all.
Giving his reason behind the same, he said, "I didn't like that at all. Because a lot of it is fake. I know what I talked about with my engineers. Some of the things I said in Australia or in Austria, they used for another Grand Prix to make it more exciting. That's not OK. That's just sensationalism."
ADVERTISEMENT
Article continues below this ad
Understandably, the top drivers tend to stay away from it. However, it once contributed to Esteban Ocon's signing with Renault. So, not all too bad!