Drive To Survive Season 3: McLaren F1 Boss Confirms Truth Behind Norris-Sainz Rivalry
Published 04/01/2021, 7:20 AM EDT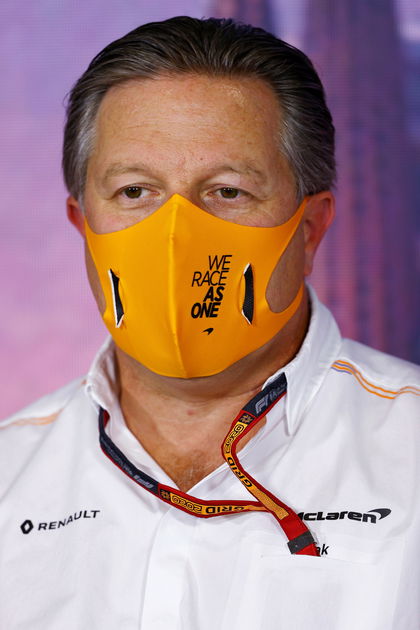 ---
---
Although the Netflix Series, Formula 1: Drive to Survive has been very popular, there have been criticisms. Most of those are largely down to accurately portraying events and tweaking events to play up dramatic storylines. In light of this, McLaren F1 CEO Zak Brown gave his thoughts on the issue.
ADVERTISEMENT
Article continues below this ad
The American alluded to the supposed rivalry between Lando Norris and Carlos Sainz when they were teammates. He disagreed that Norris and Sainz were fierce rivals. Brown said, "So, of course, all of us living in the sport know that Carlos and Lando had a great relationship, and there wasn't the kind of a tension portrayed there. Any time you get into a television show, they're going to create some entertainment that we all within the paddock know, maybe it wasn't quite like that."
What else did the McLaren F1 CEO say?
ADVERTISEMENT
Article continues below this ad
On a more positive note, he firmly believes that the docu-series has managed to rope in new fans around the world. This is why he is still throwing his support behind Netflix. However, he did acknowledge that the series has been taking a little bit of creative licence on occasion.
There were several other issues, particularly in the third season. In the first episode, they talked about the effect that COVID-19 had on the season. However, it failed to mention that at least three drivers were down with COVID on separate occasions. So when Sergio Perez and Lance Stroll had to pull out at Silverstone and Nurburgring respectively. This also prompted the return of Nico Hulkenberg on both occasions, while George Russell replaced Lewis Hamilton at Bahrain.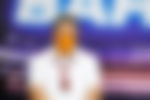 Additionally, an episode that centered around Scuderia Ferrari highlighted Sebastian Vettel's struggles. However, it failed to mention Vettel's podium at Turkey. Speaking of Turkey, the Istanbul track returned to F1 for the first time since 2011. Even the Imola circuit returned after a long hiatus. These two tracks are fan favorites, and the latter is steeped in a rich history.
ADVERTISEMENT
Article continues below this ad
Finally, two of the biggest storylines was the departure of the Williams family from F1. The other one is the departure of Honda from Formula One after the 2021 season, leaving Red Bull and AlphaTauri on the lurch.
For now, McLaren F1 is focusing on the 2021 season. The Woking squad has had a reasonably good start to their season will try to get stronger from there.
ADVERTISEMENT
Article continues below this ad